1978 Yamaha DT 175E

Restoration

Owner: R. Bishop of Arlington, Virginia

COMMENTS:
  This Yamaha was purchased by the owner in October 2007 in Falls Church, Virginia.  It was believed to have still had the original tires.  The bike was disassembled April 2008 so the frame could be power coated & restored in North Carolina.  The shop in N.C. did the powder coating, but not the restoration, so it was brought to us in January 2009.  It arrived in parts in several bins & with a few pieces missing.  We started the restoration by performing a
top end rebuild
with new piston rings, cleaned and painted the cylinder heads, painted the exhaust system,
rebuilt the carburetor
, rebuilt the petcock,
re-laced both rims
& install new tires, installed new front fork tubes & seals,
cleaned & sealed the inside of gasoline tank
,
painted the metal tank, plastic side covers & fenders
, replaced the gasoline tank cap & hose, replaced fuel lines, added a new 6-volt battery, replaced the left hand switch assembly and throttle sleeve assembly, replaced the clutch & brake levers, added new swing arm bushings, welded/repaired a damaged area on the exhaust system, added new rear brake shoes, a new drive chain, new foot peg rubbers, all new cables, and new front & rear turn signals.  This restoration required 10 months and 45 hours of labor to create a visually appealing, reliable dual sport bike that will be seen on the streets of Arlington, Virginia. 
1.3 minute video of the 1st test run of this Yamaha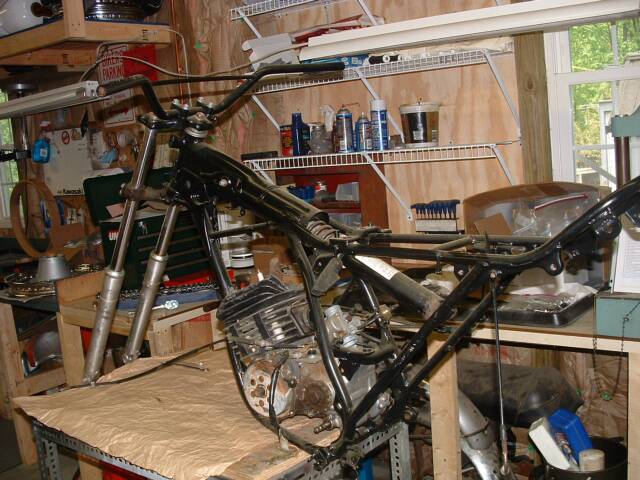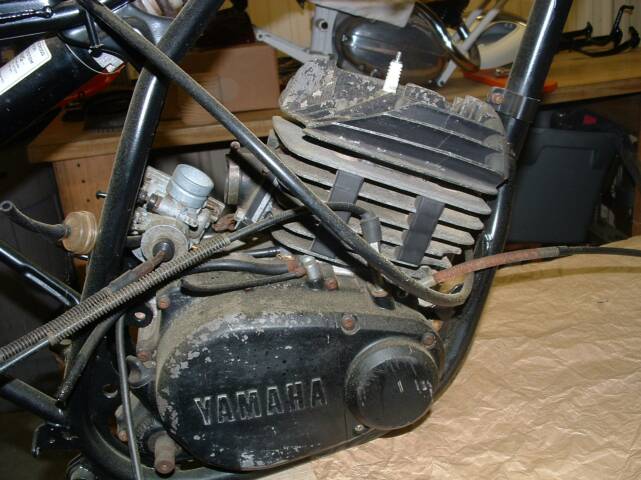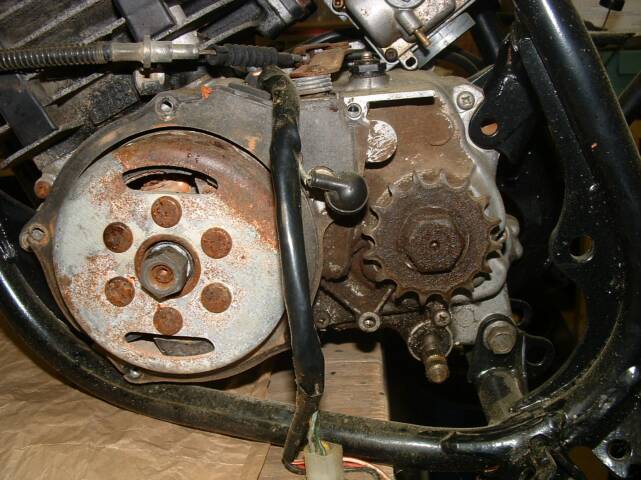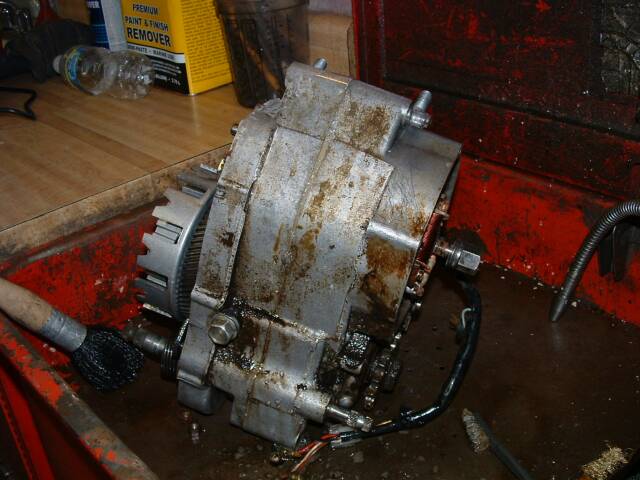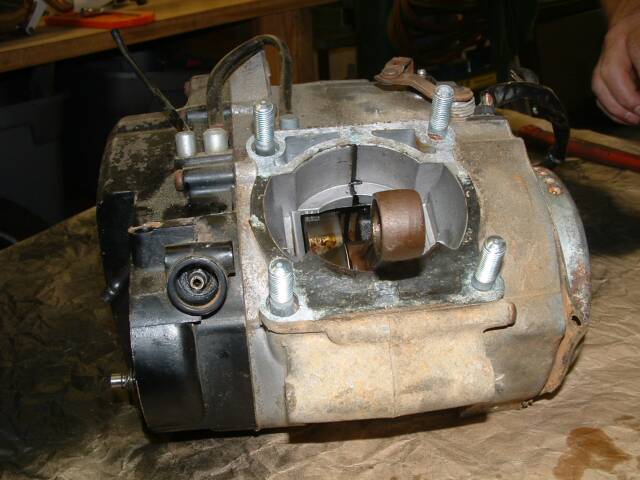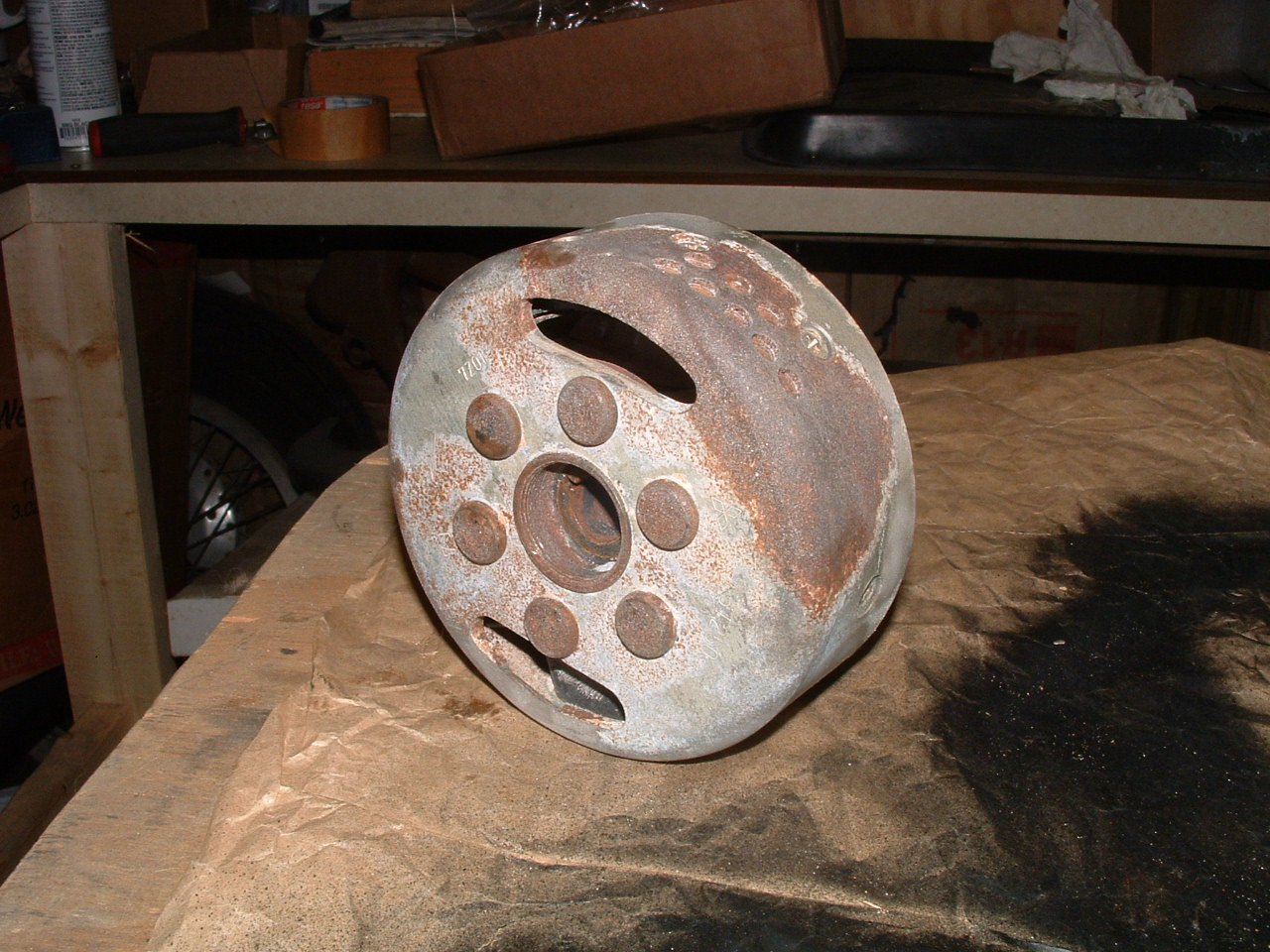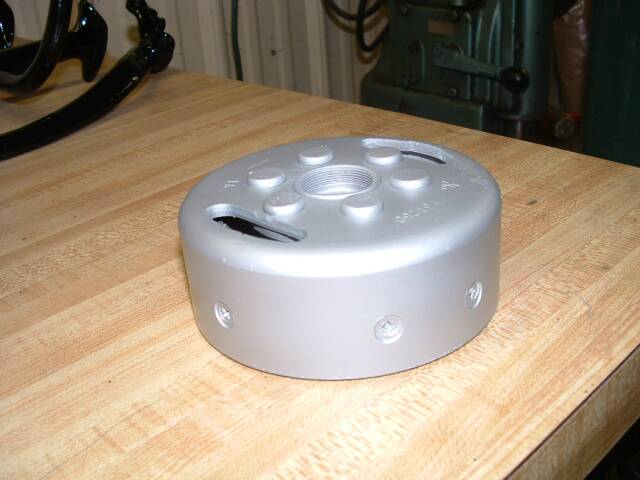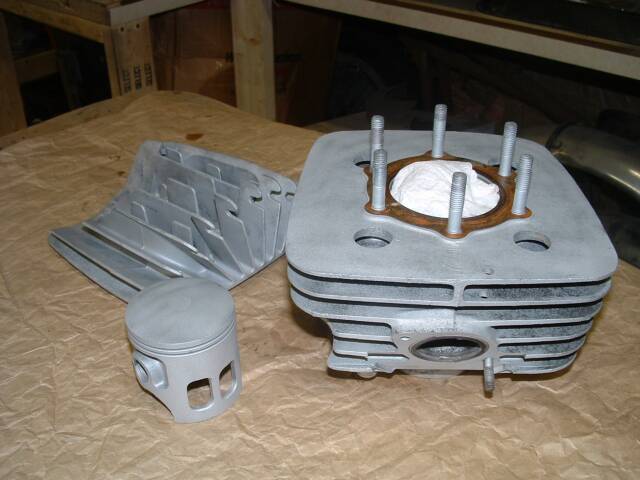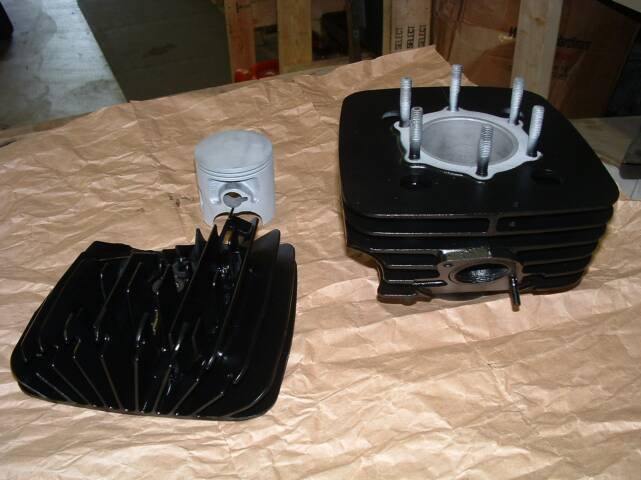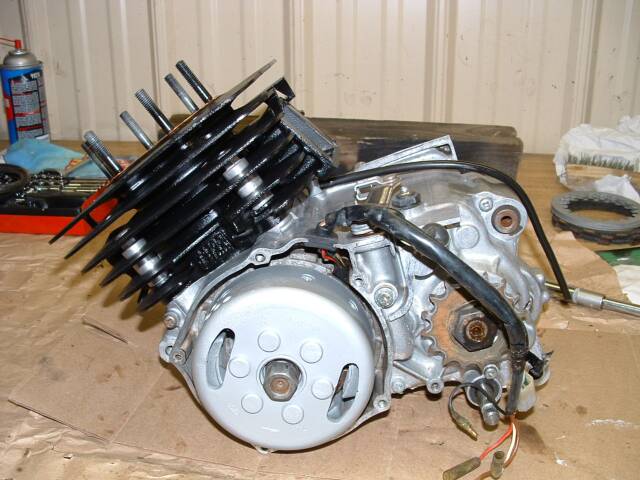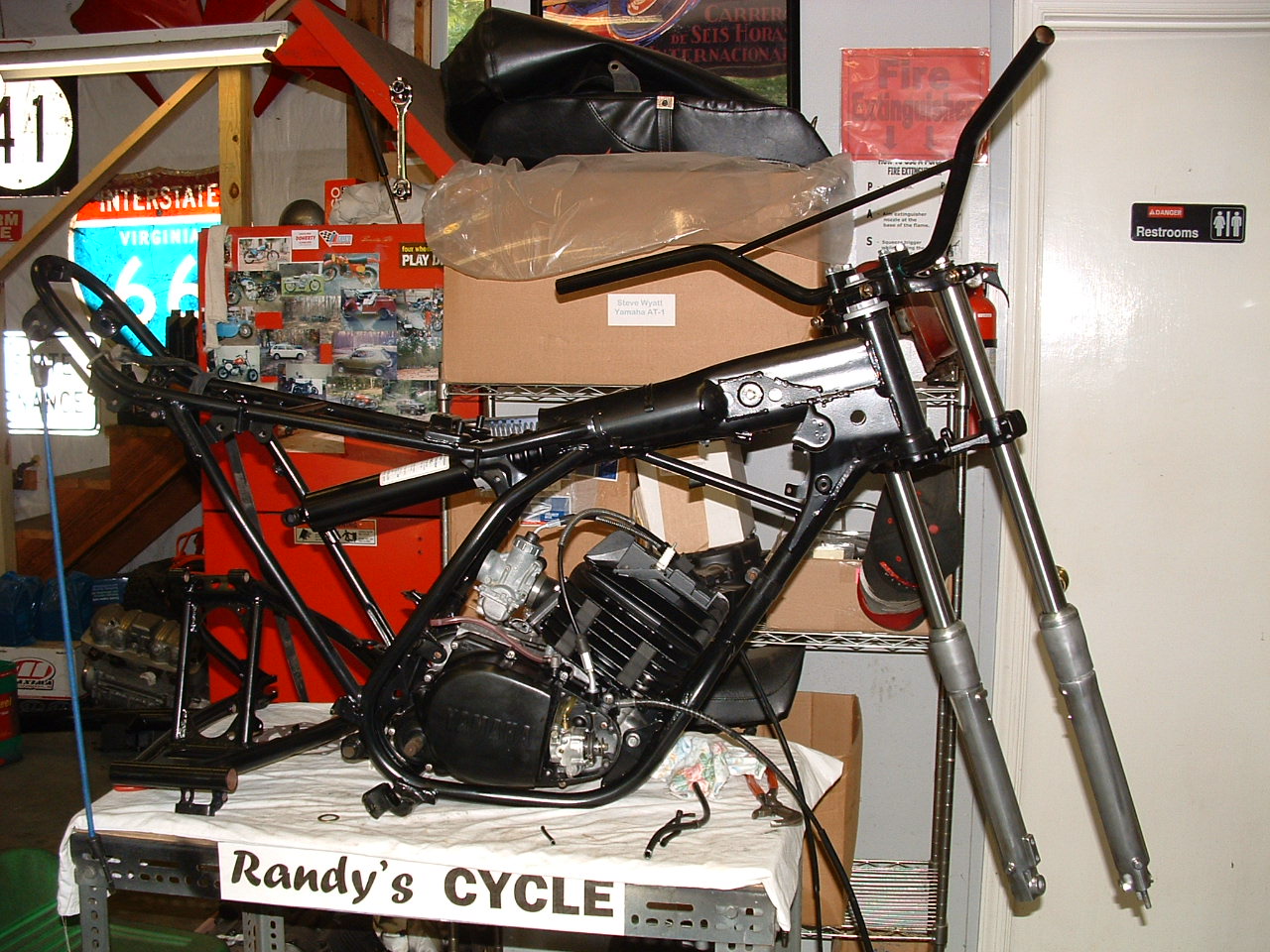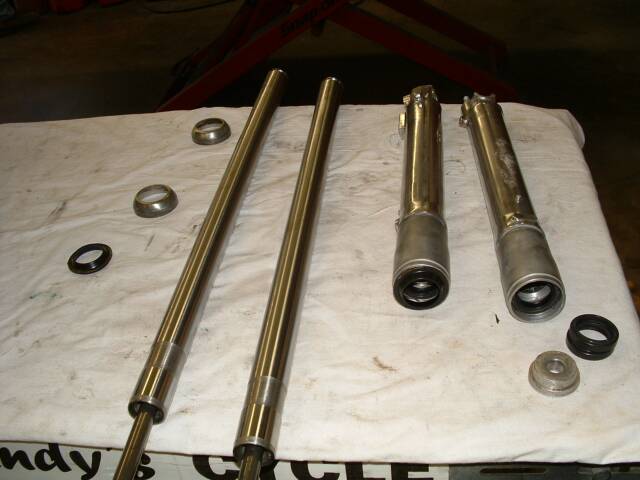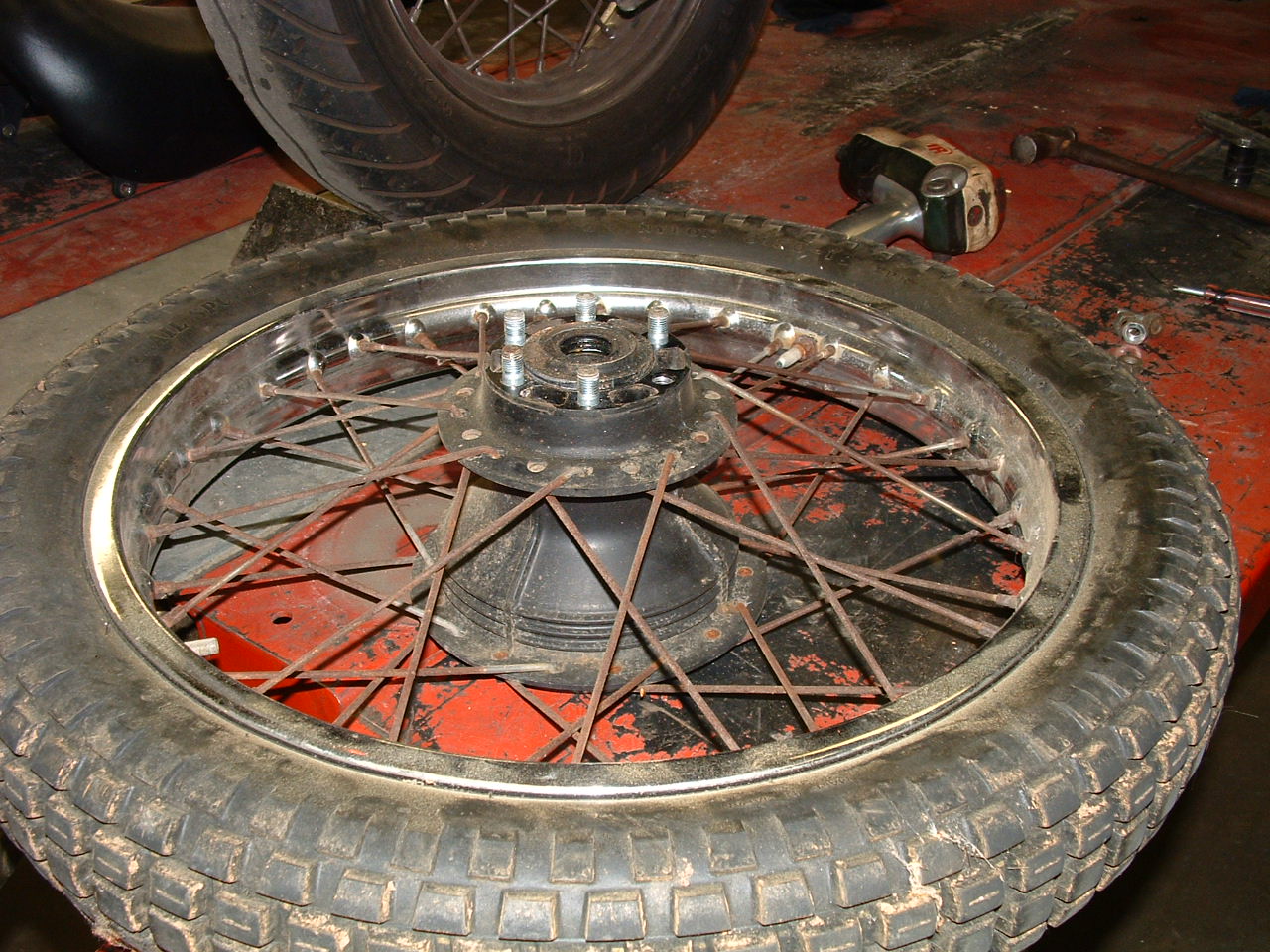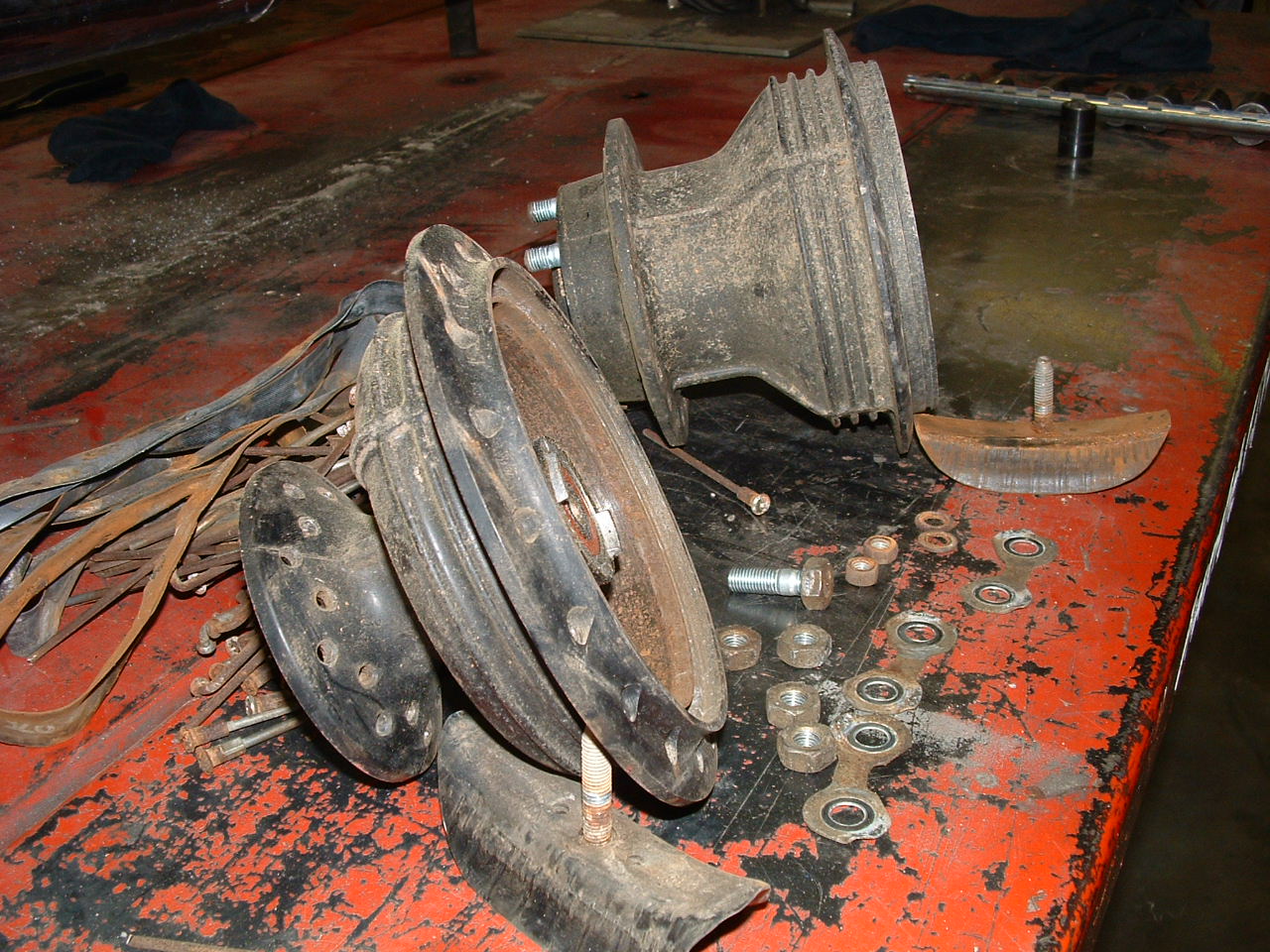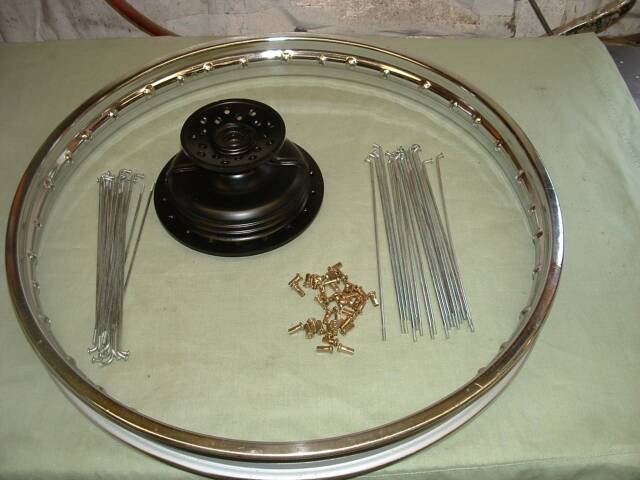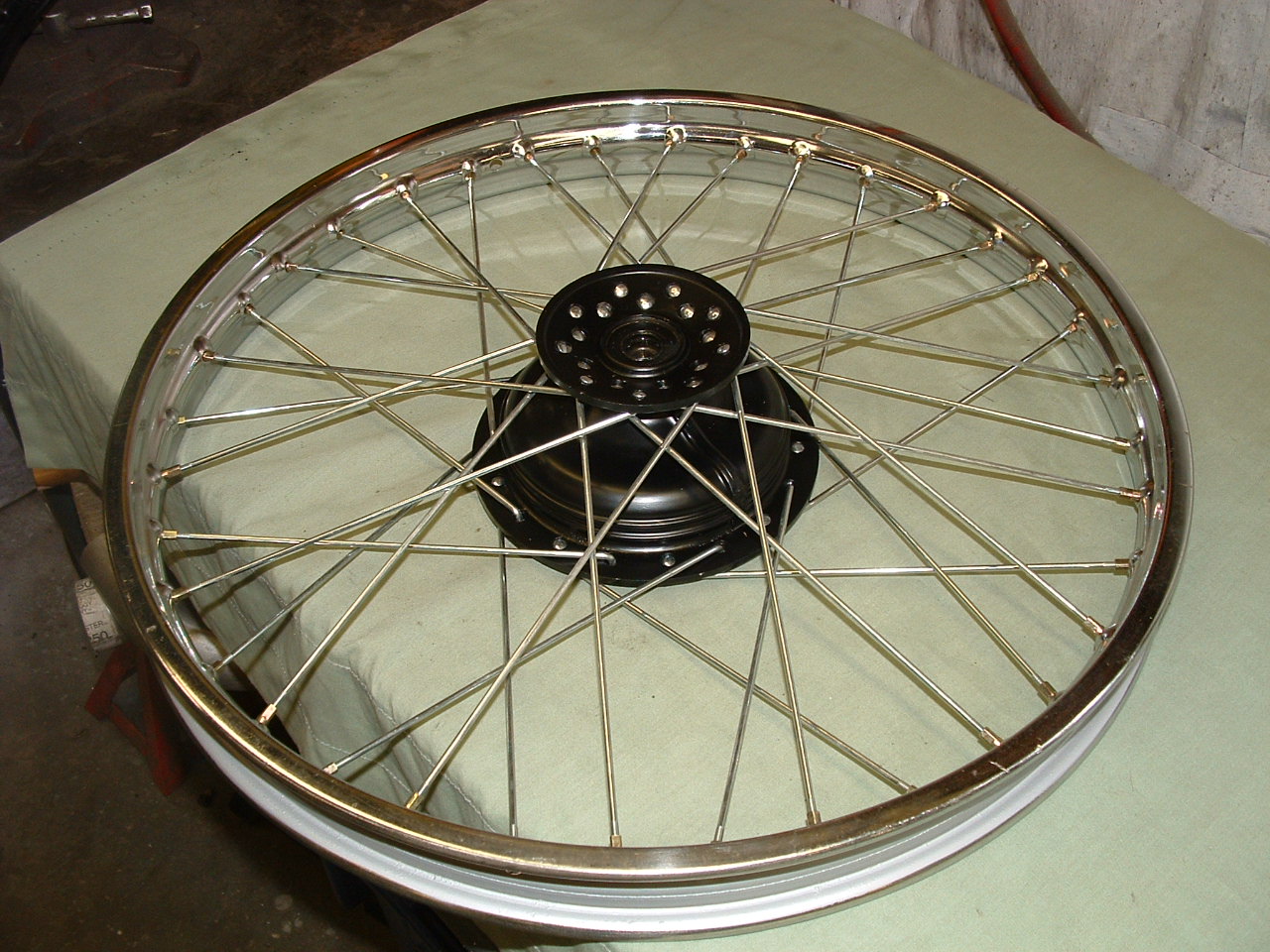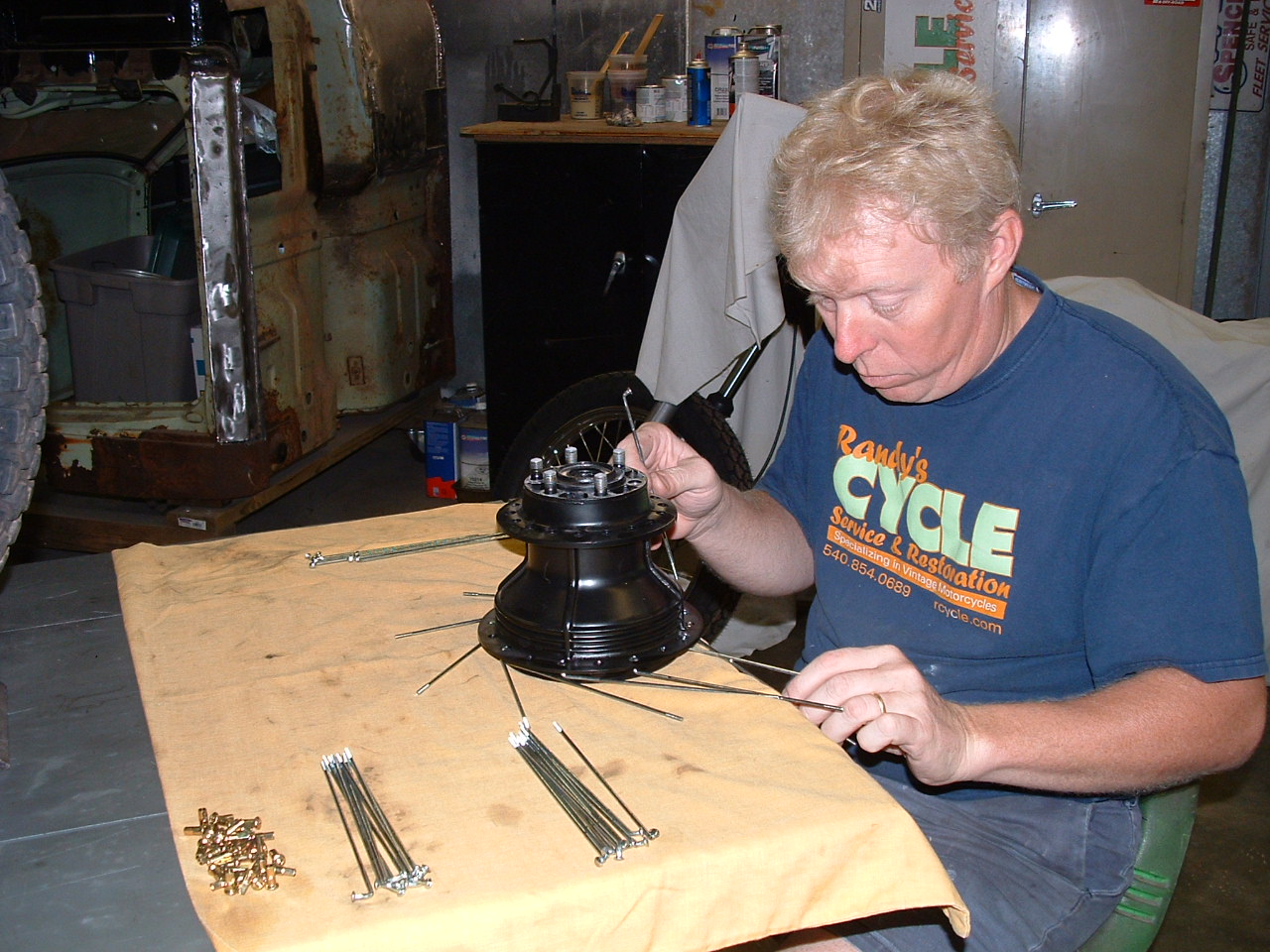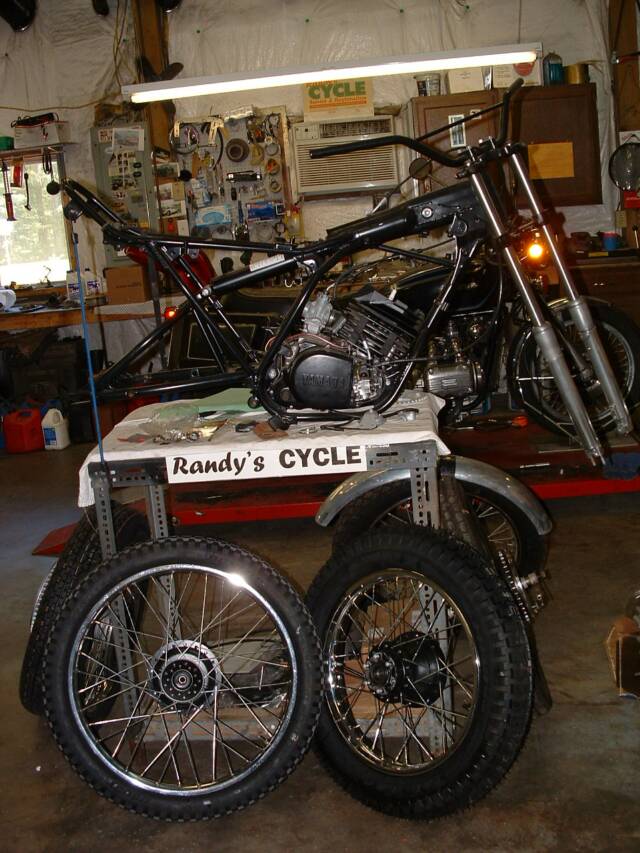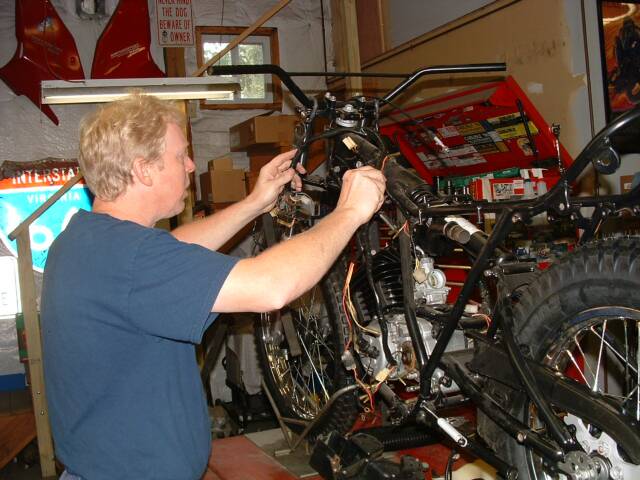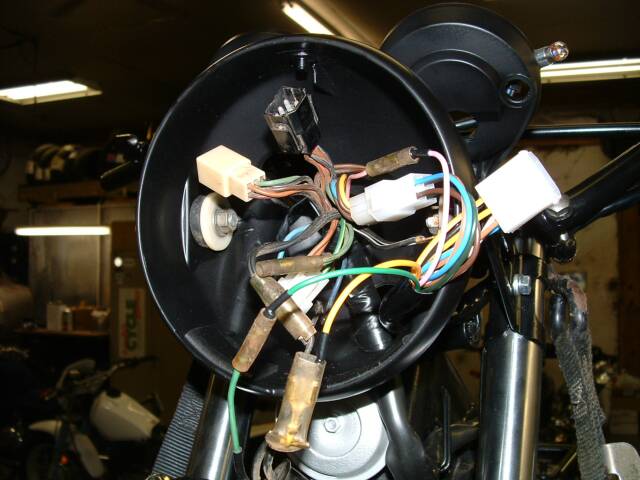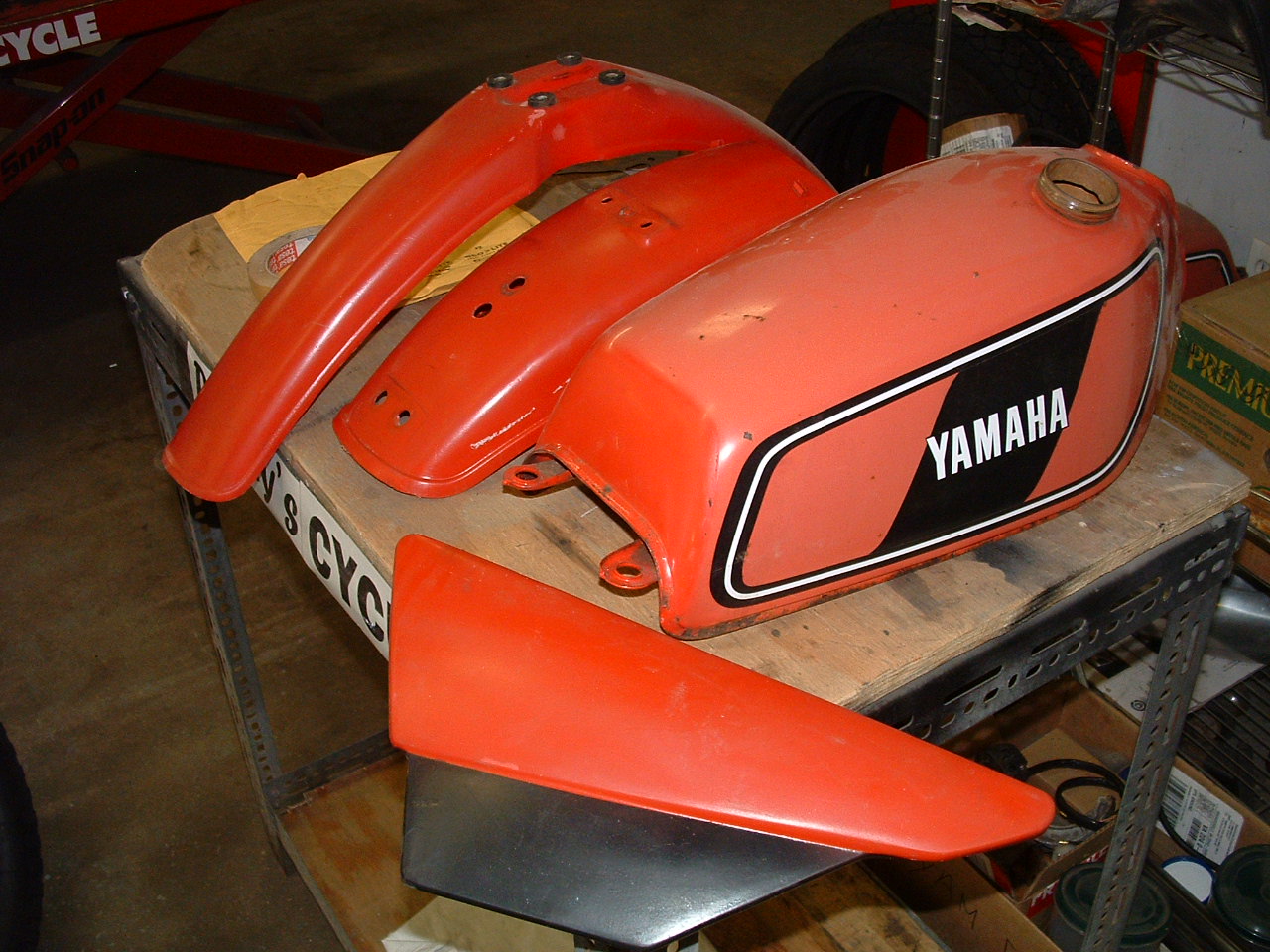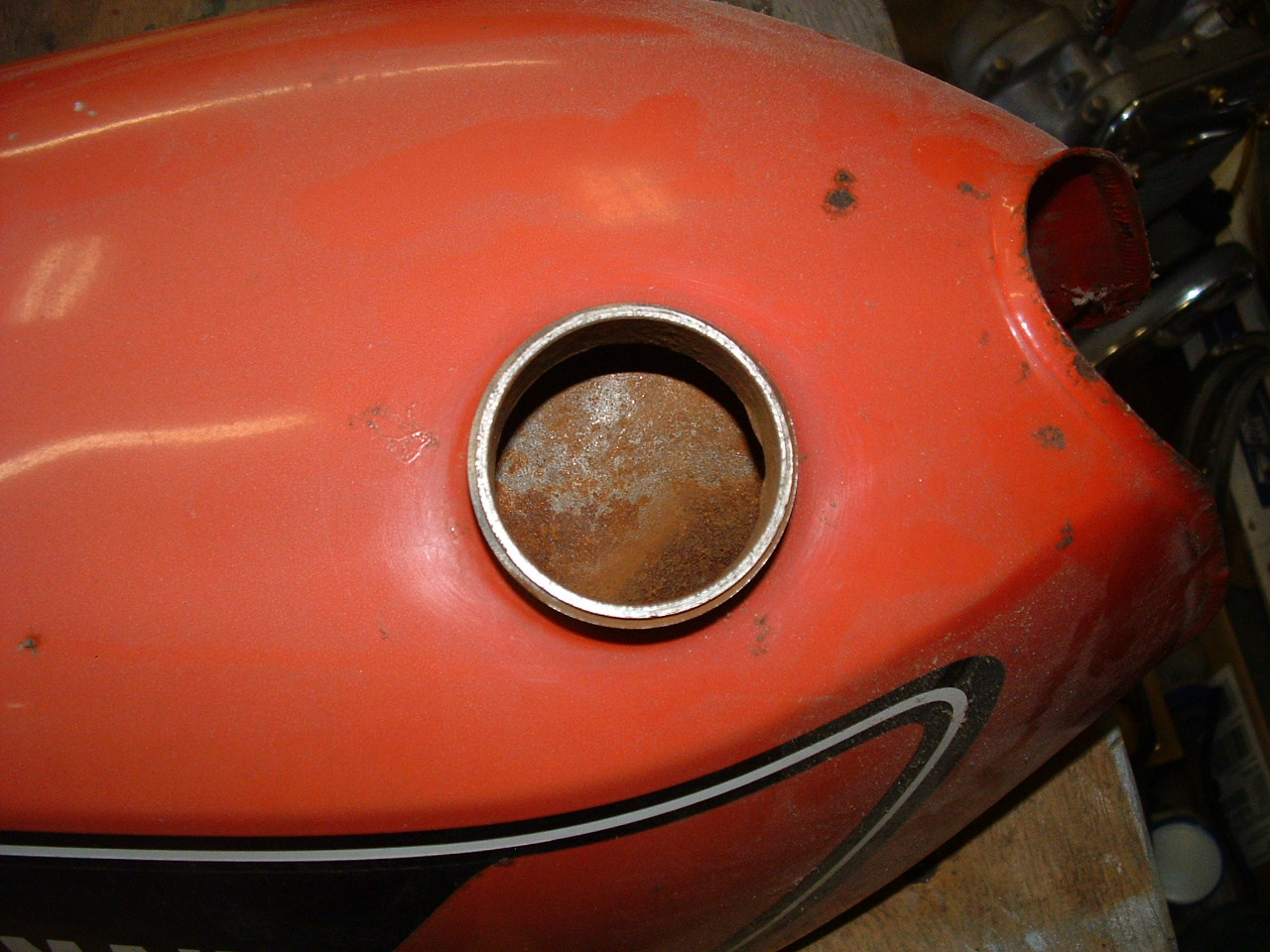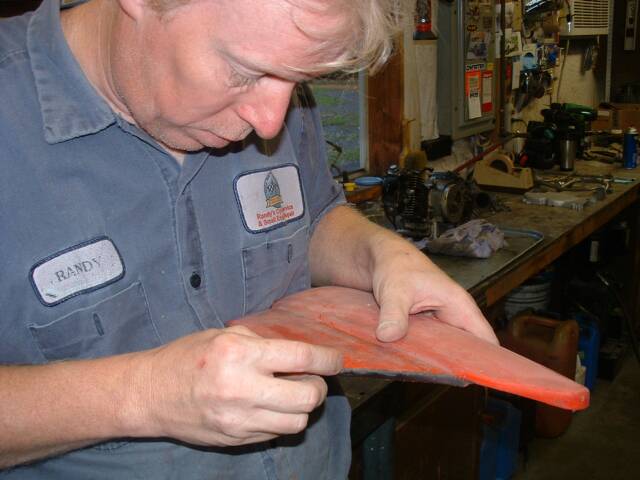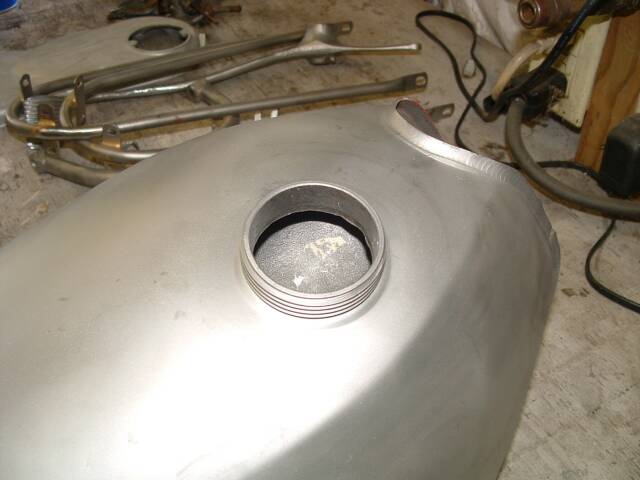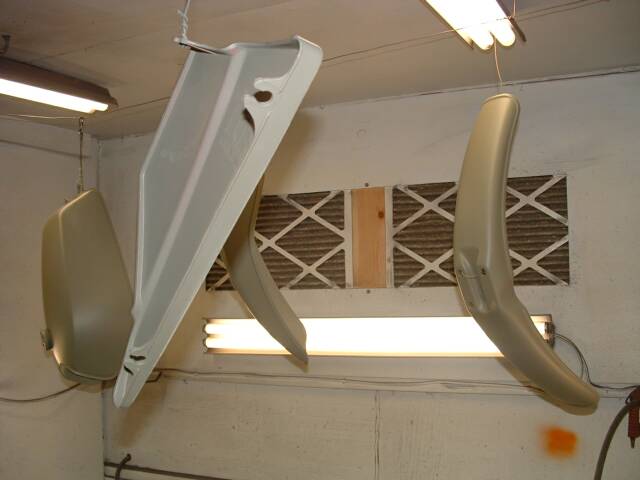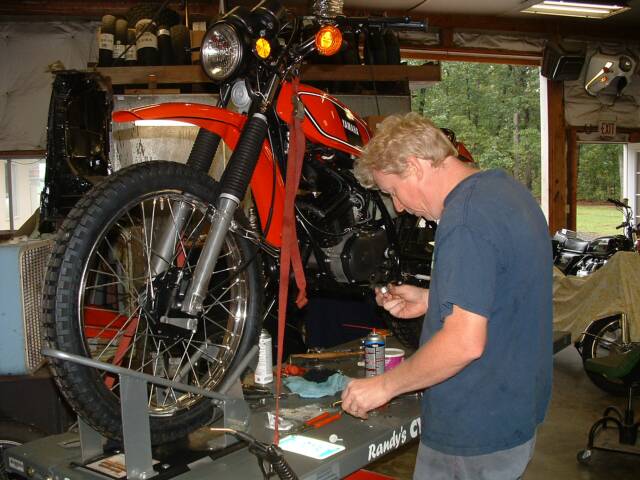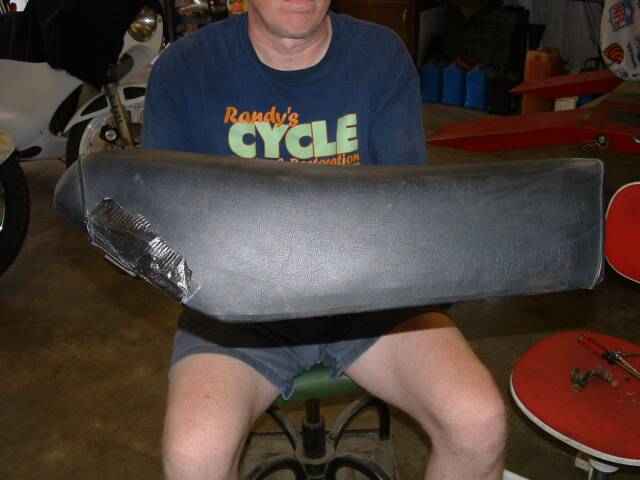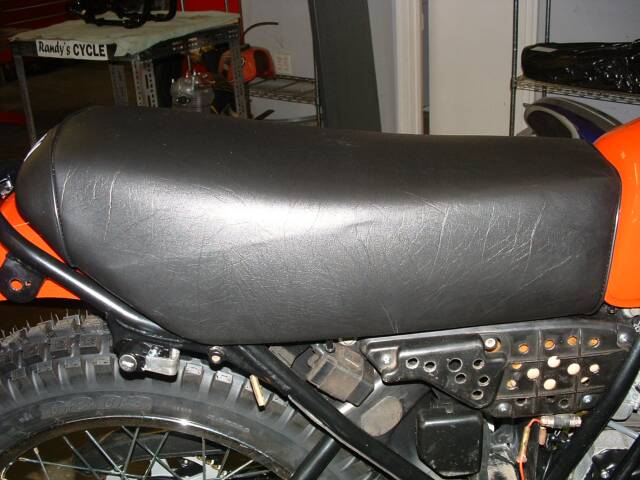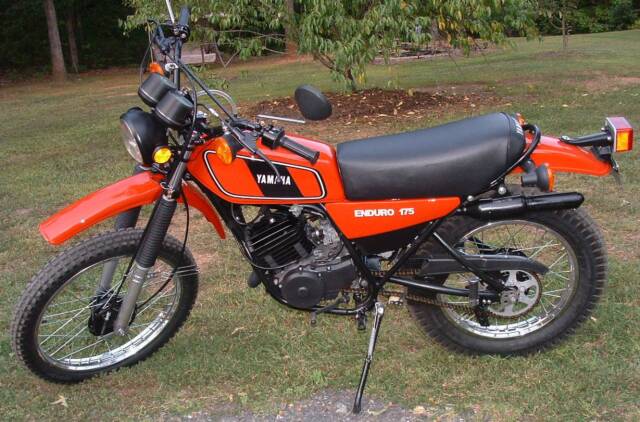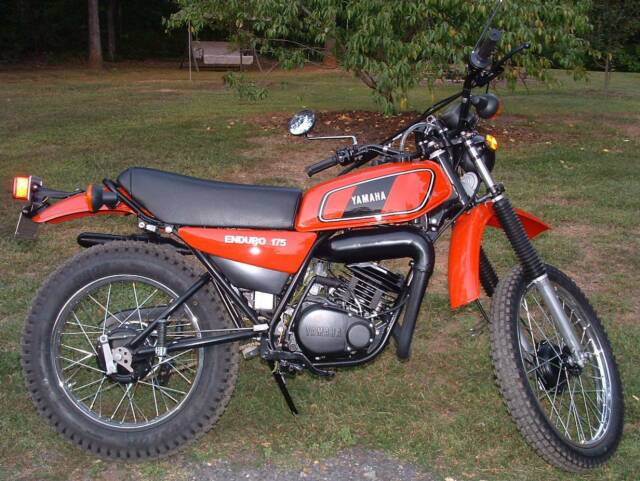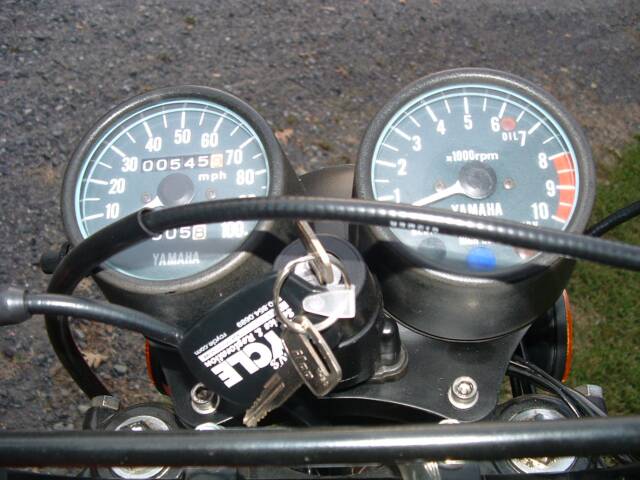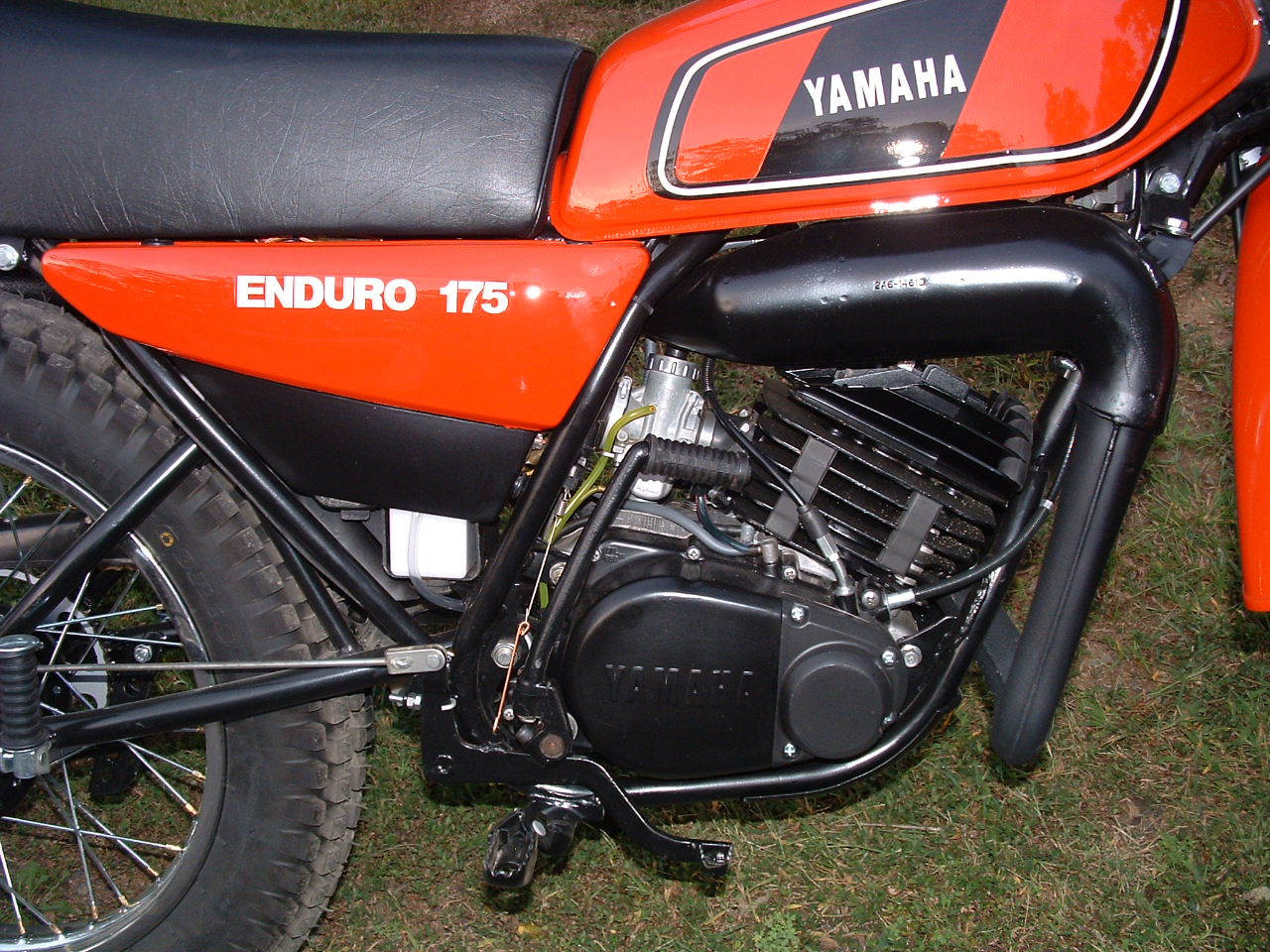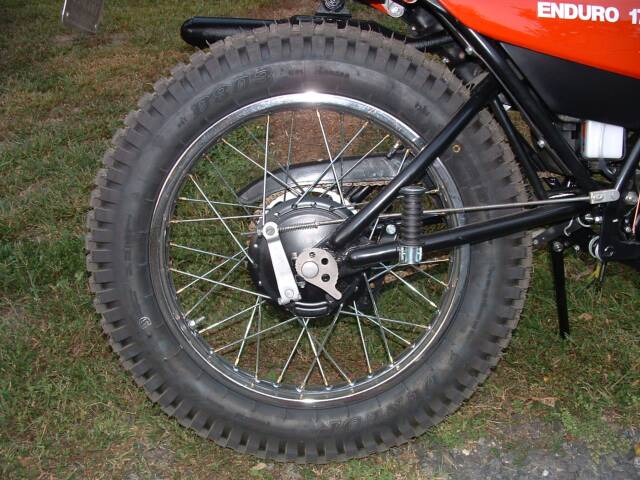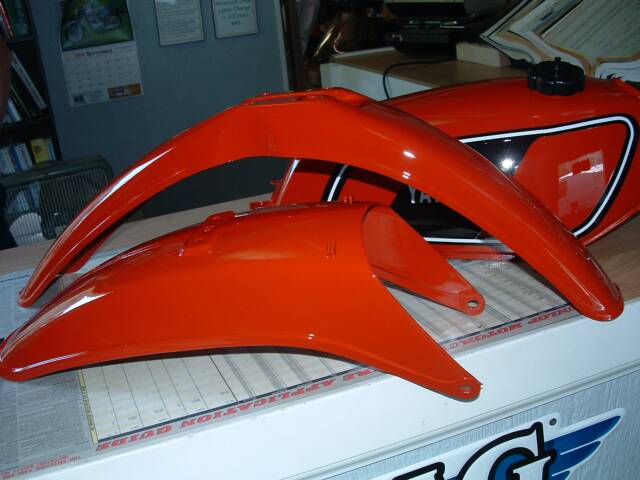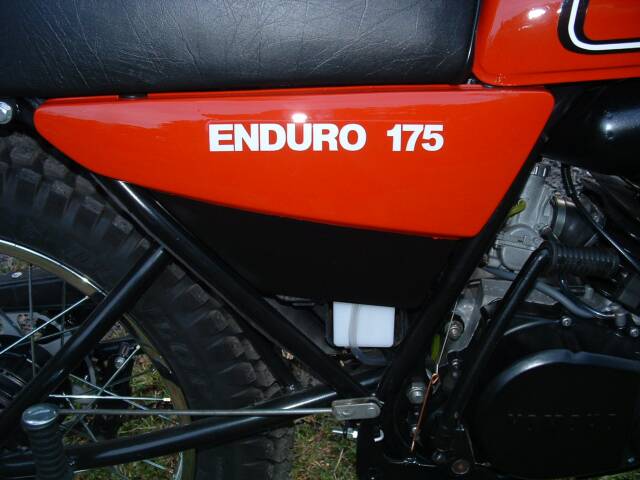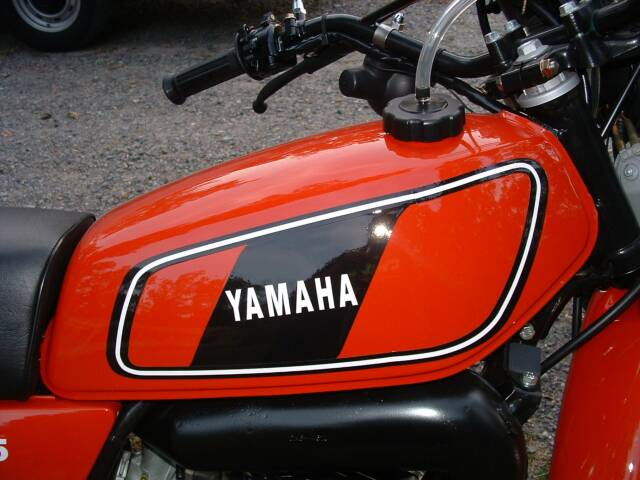 Website created and managed by Ursulina Creel.  Comments? Send to
info@rcycle.com
This page was last updated on: July 18, 2012
Website & video content is the property of Randy's Cycle Service & Restoration & may not be used for any reason without prior, written permission.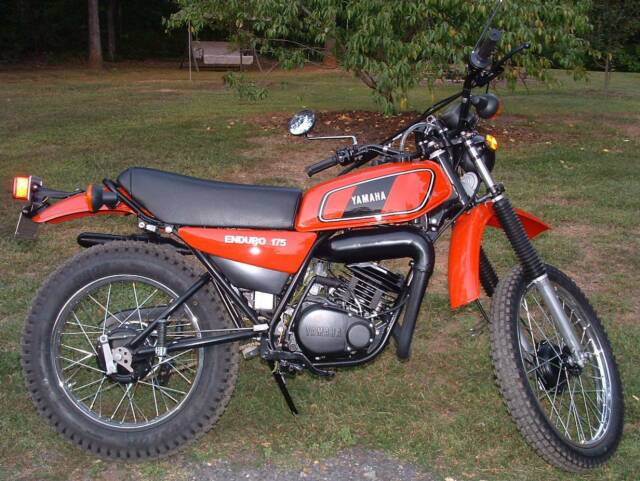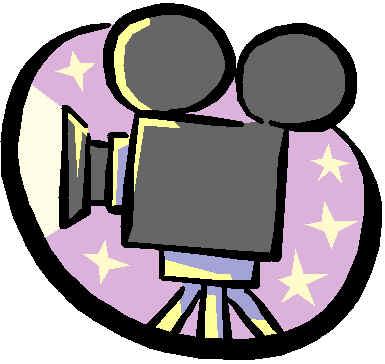 Revitalize the Spirit & Beauty of your Classic Bike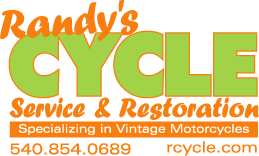 Located in beautiful Central Virginia since 2001

8175 Black Walnut Run Road, Rhoadesville, VA 22542 USA

Service by Appointment ~ Closed Sunday & Monday

The Mid-Atlantic Region Premier Restorer of Vintage Motorcycles

Celebrating 11 years Servicing Fine Vintage Motorcycles