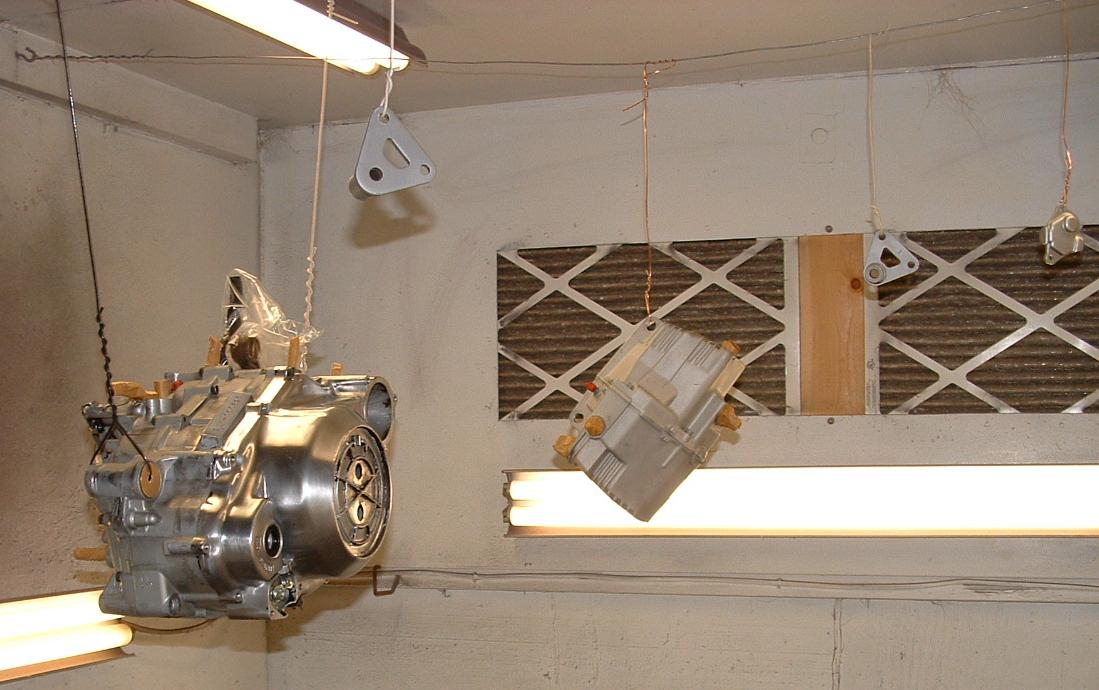 1986 Yamaha SRX-6

Restoration

Owner: George Boardman, Virginia

COMMENTS:
This 1-year, kick-start model bike was initially dissembled several years ago by the customer.  While he had the bike, he painstakingly obtained several hundred genuine, NOS parts.  The bike & parts were brought to us early in 2009.  We continued the disassembly to the bare frame,
painted the frame
& engine,
polished covers
, and replaced many, many parts.  We also
cleaned & sealed the gasoline tank
, added new tires, adjusted the valves & installed new clutch plates, hand buffed & waxed the tank & fenders, and replaced the left handlebar/clip-on because we discovered a potentially hazardous hairline crack.  The restoration took 43 hours of labor.
    The SRX-6 (thought not this particular bike) was the 1st bike our customer purchased new & rode all over New Hampshire, Vermont, and Maine on one-day and weekend trips.  Our customer has enjoyed many different bikes but has owned 4 SRX-6's and even a SRX 250 his wife used as a learner/starter bike.  His beloved SRX even helped save an old pick-up truck on the NJ turnpike with alternator issues.

    Our customer was pleased we, like him, ignored no details on the bike and made it a stunning example of an SRX-6.  A bike that turns heads on the road and gets attention at every stop.  

From an email by Mr. Boardman sent March 4, 2011:  I let EVERYBODY know who did the excellent work on my SRX. If anyone ever wants to see some examples of your work close-up or hear from me personally - It would be my pleasure! You guys are the BEST!!  George

1.4 minute video of this Yamaha's first start while in our shop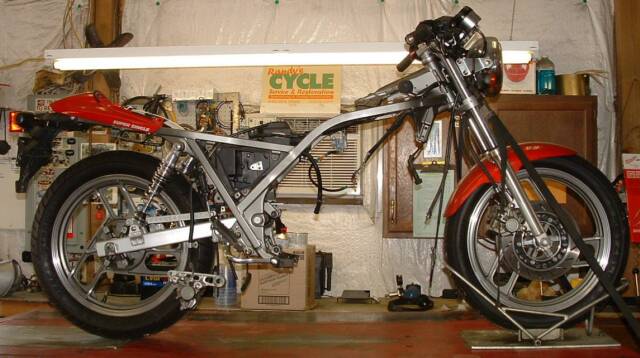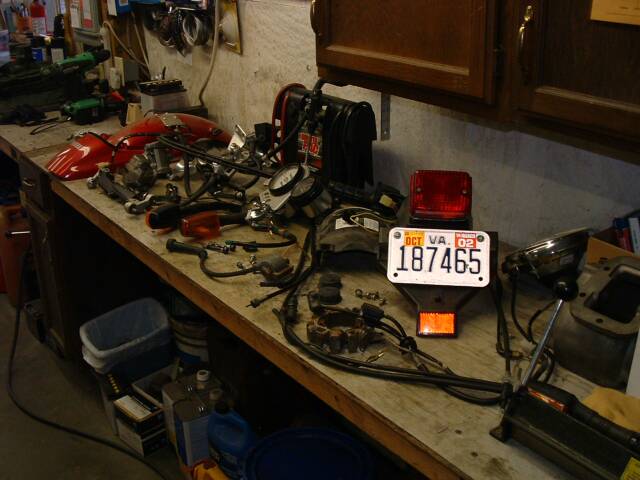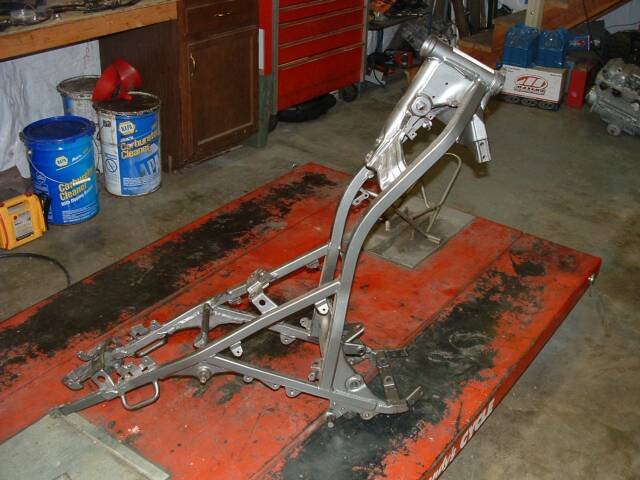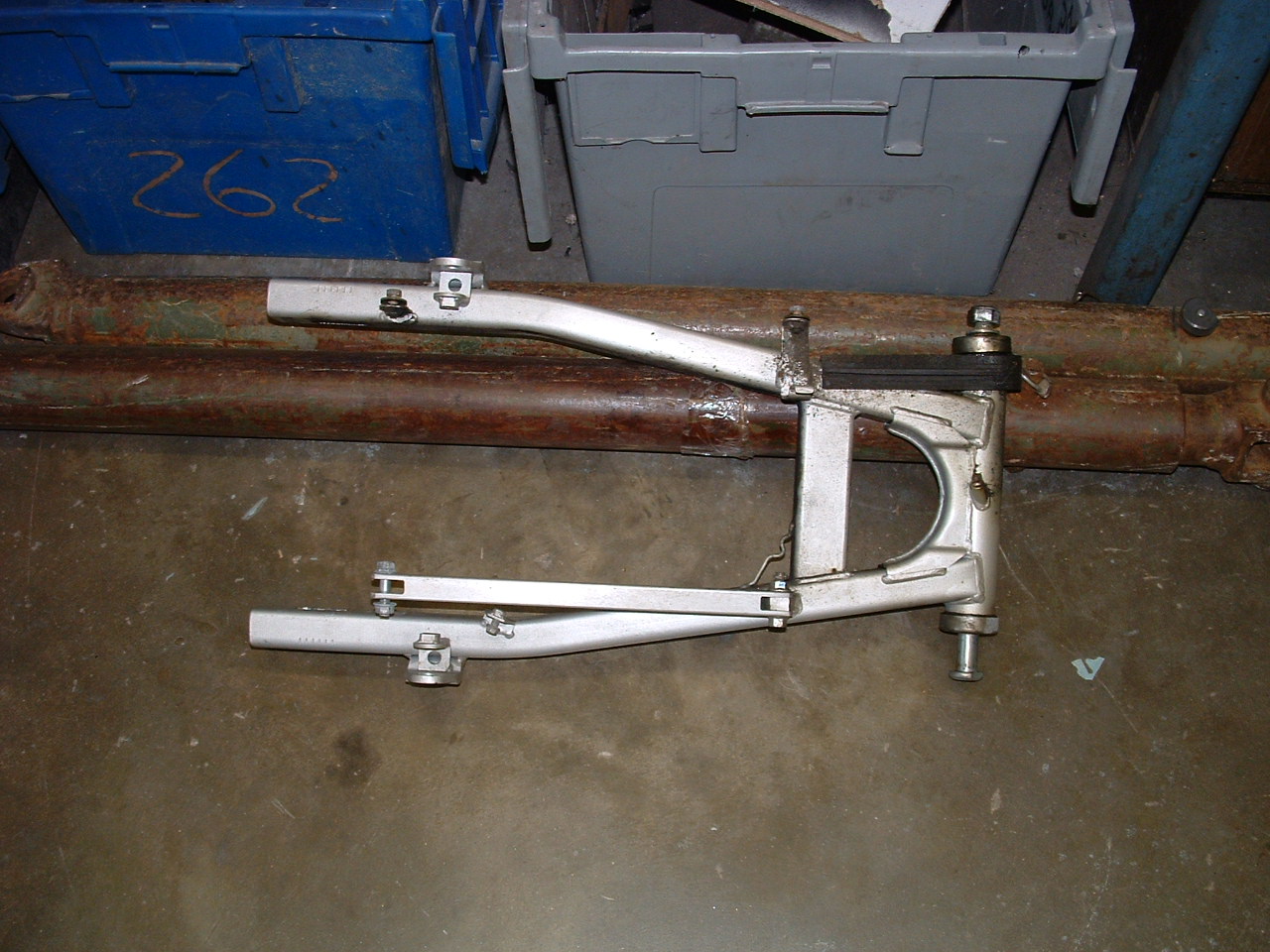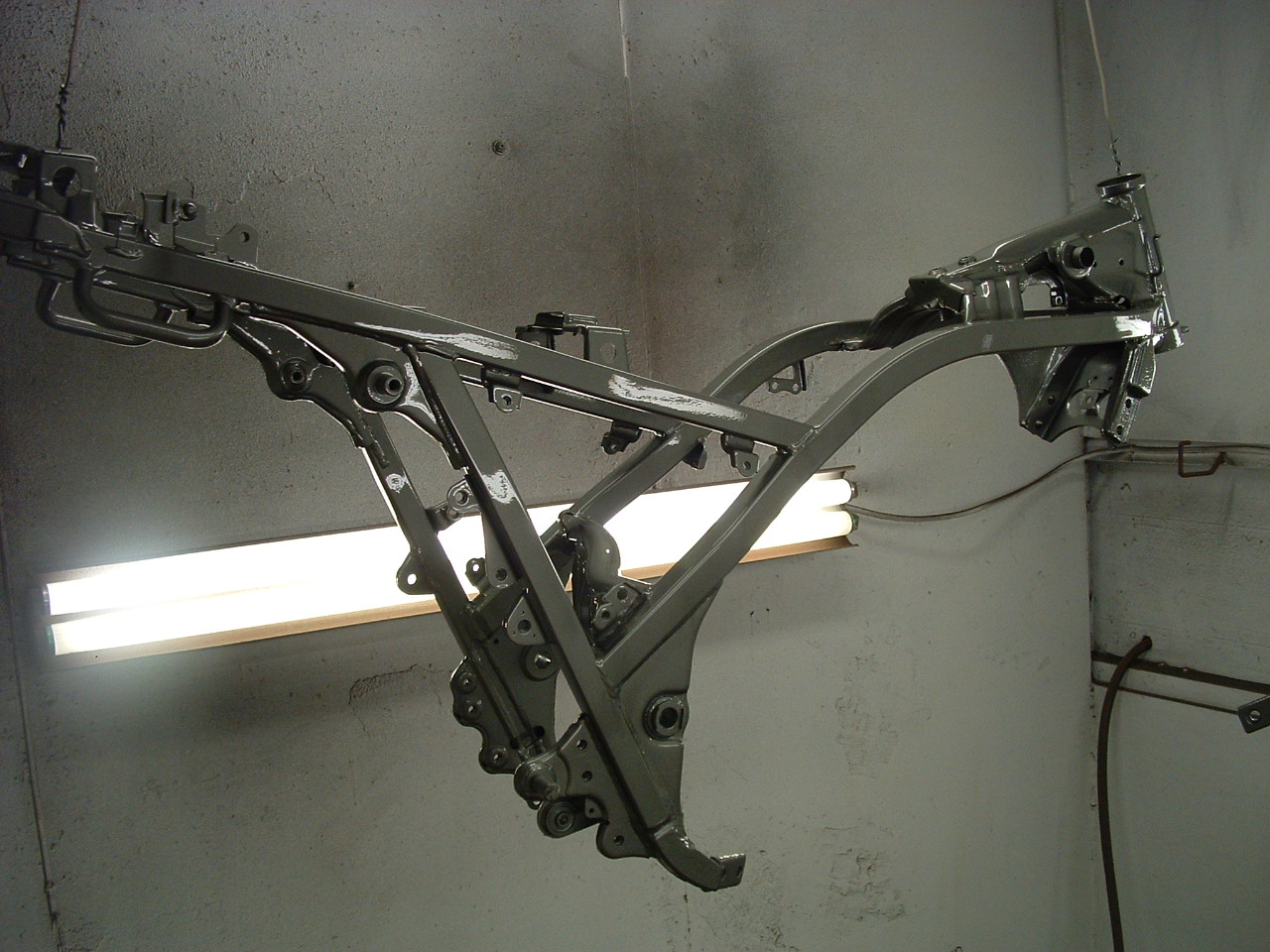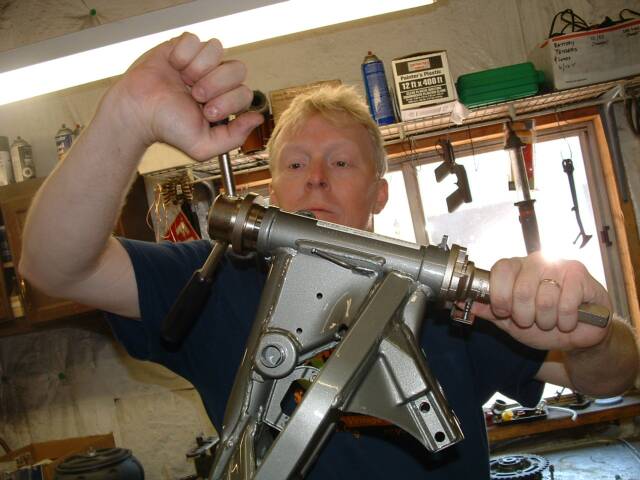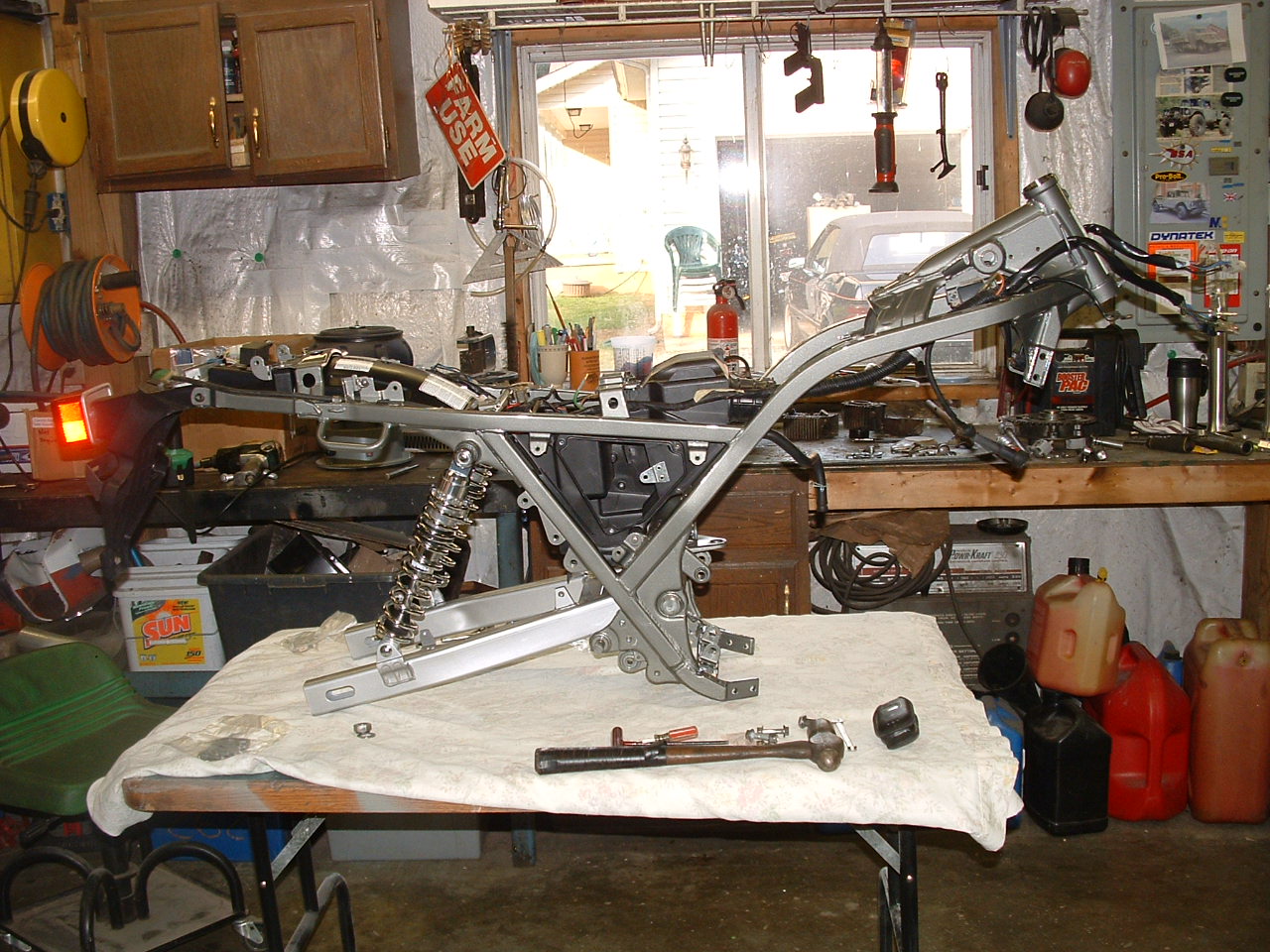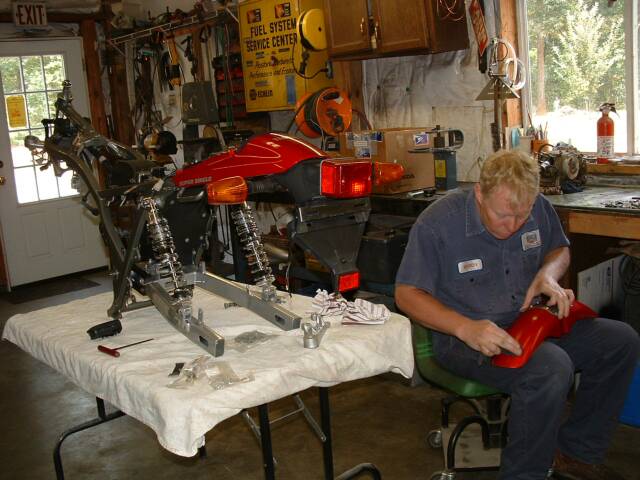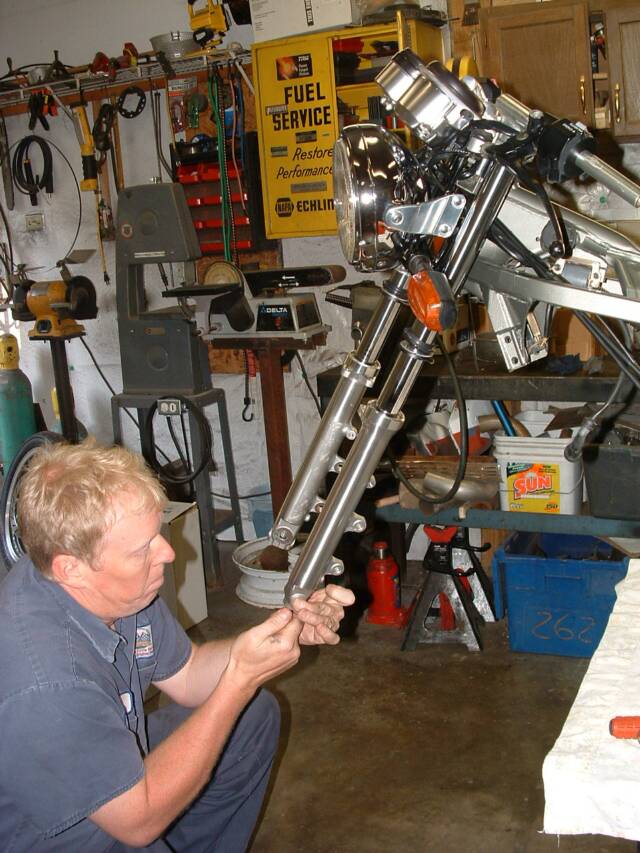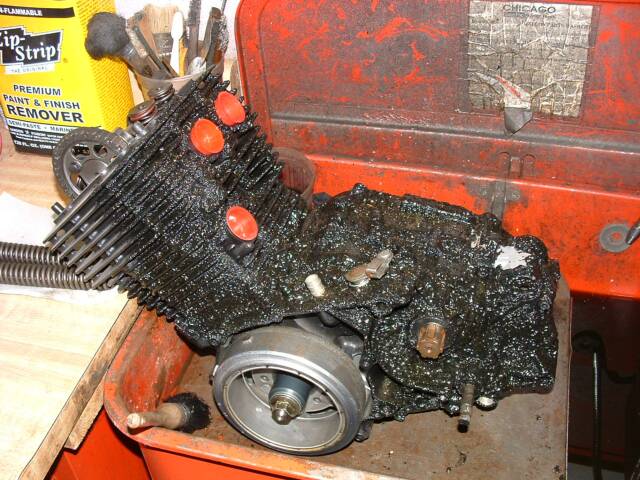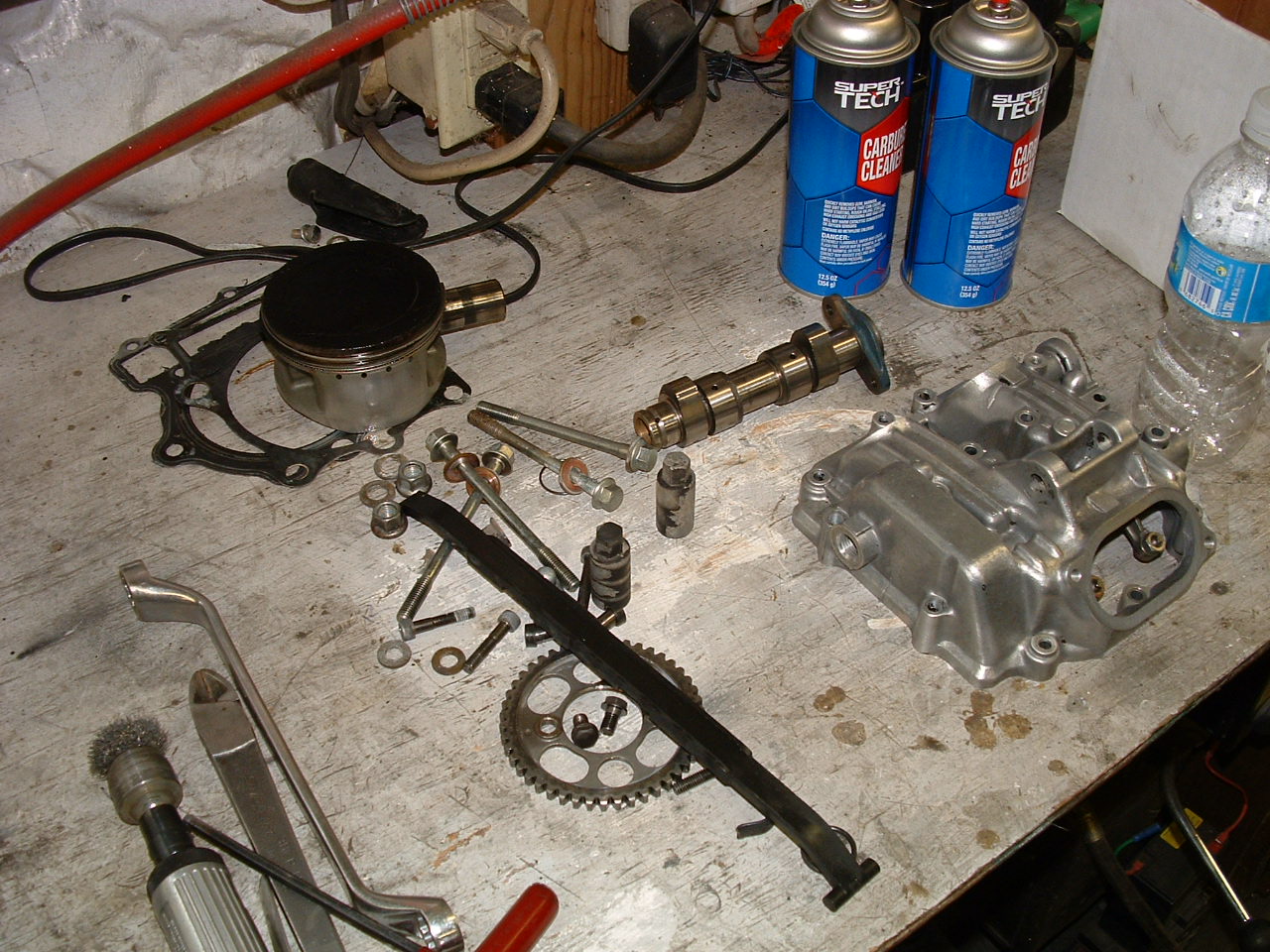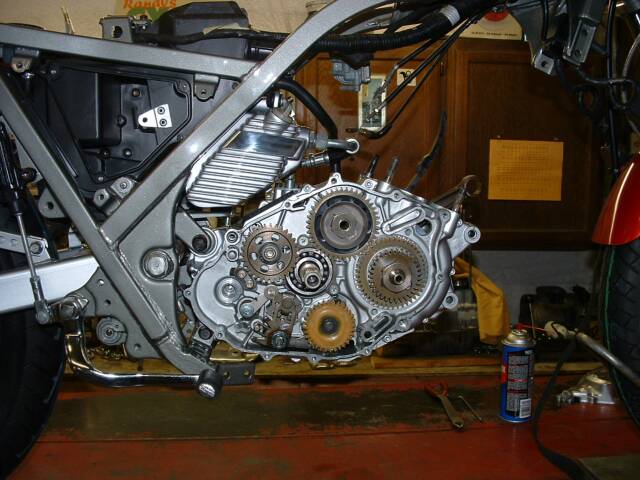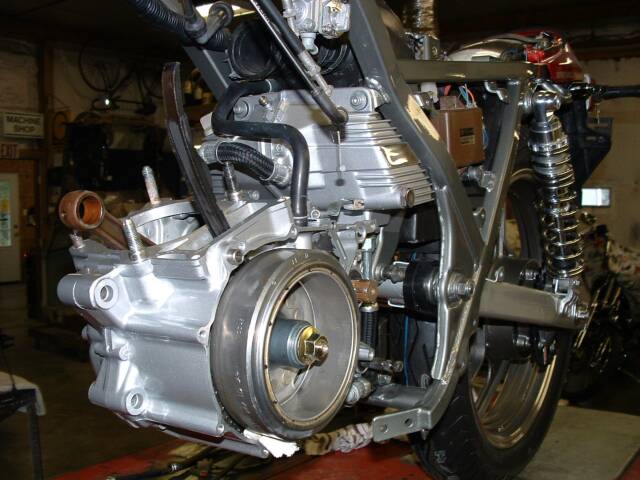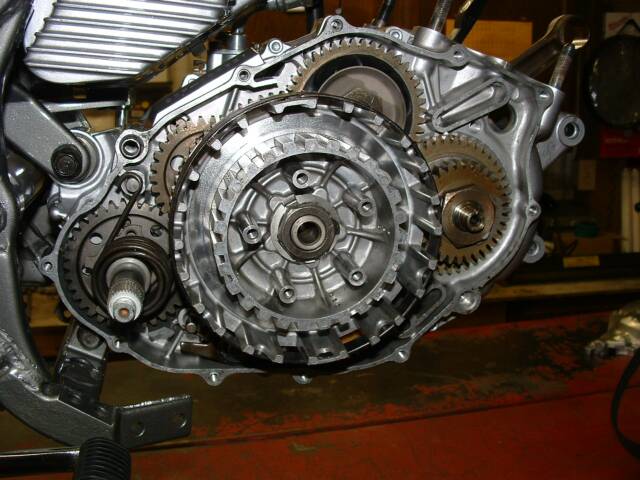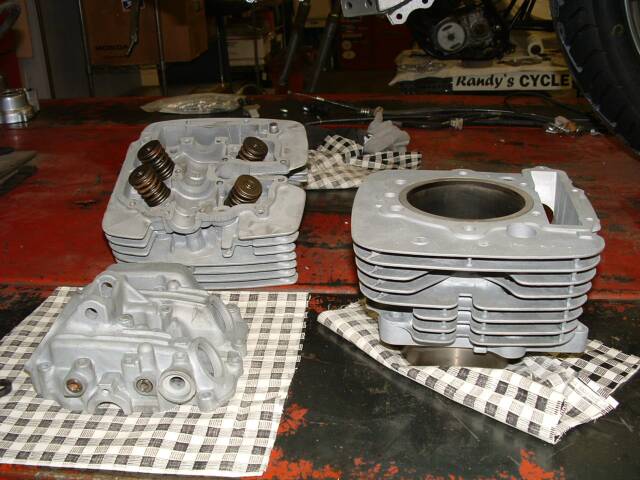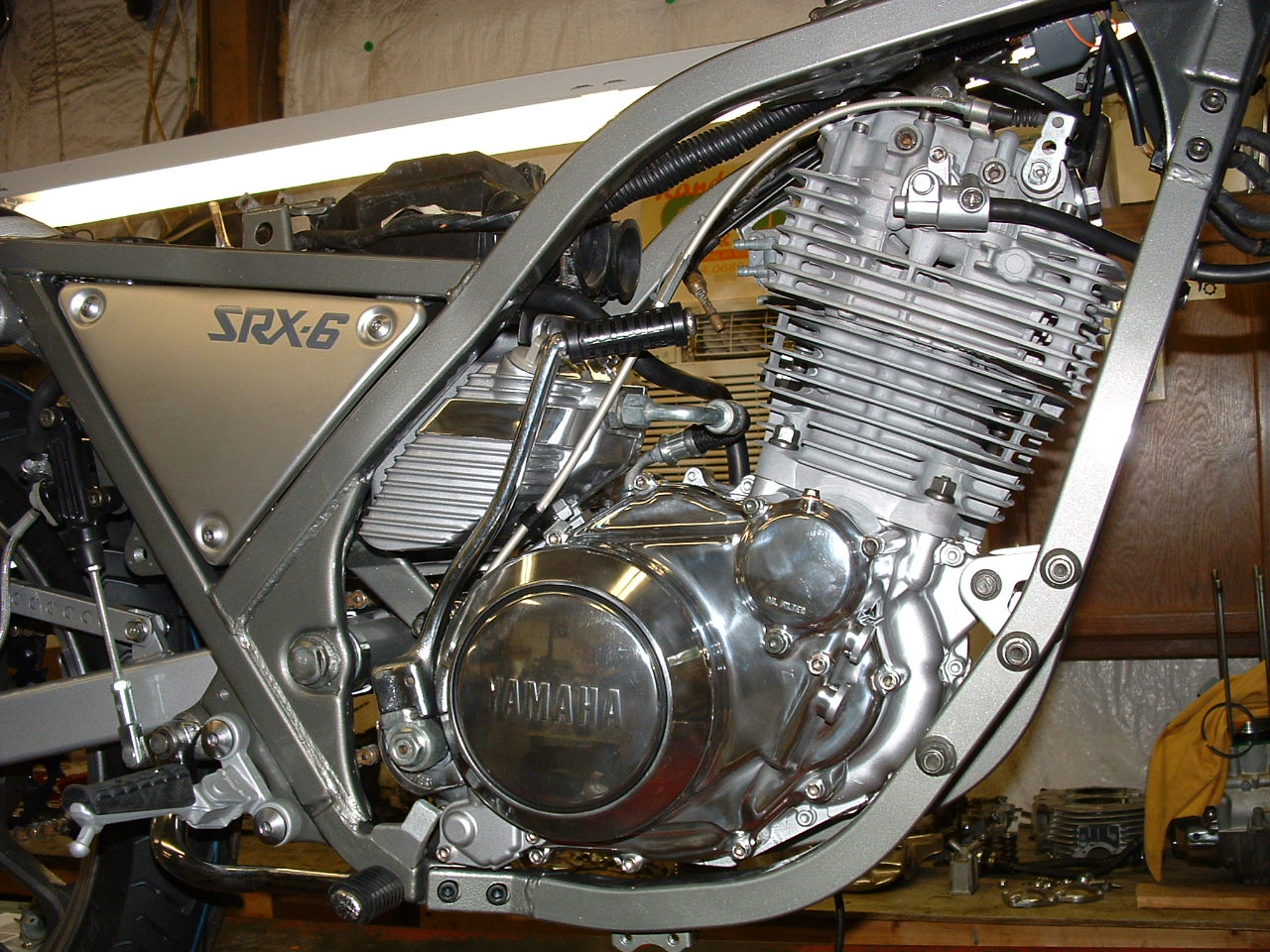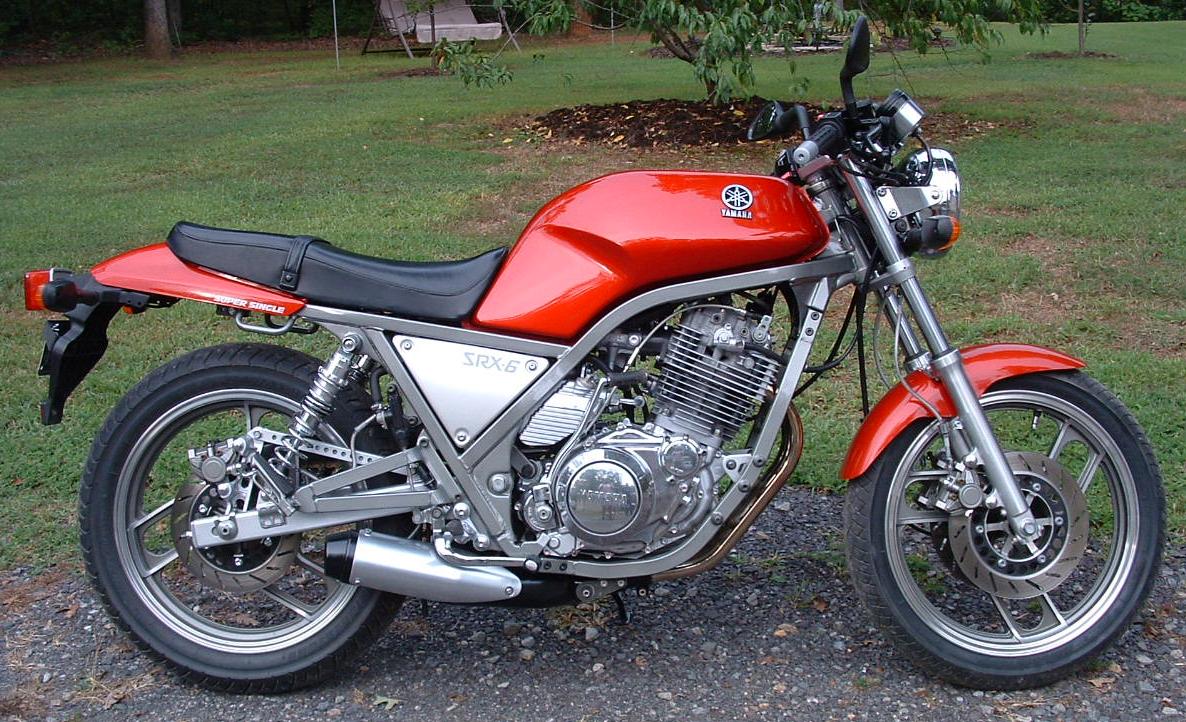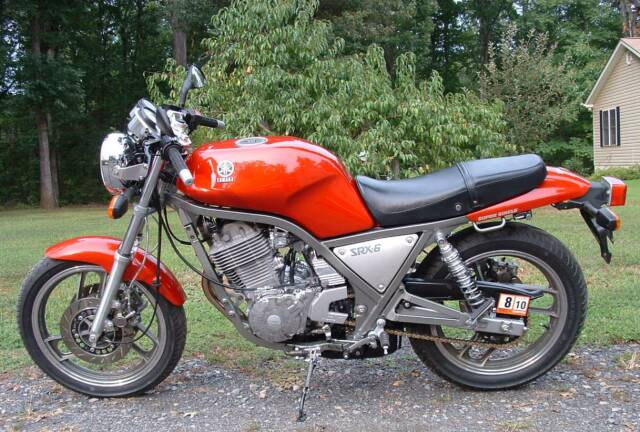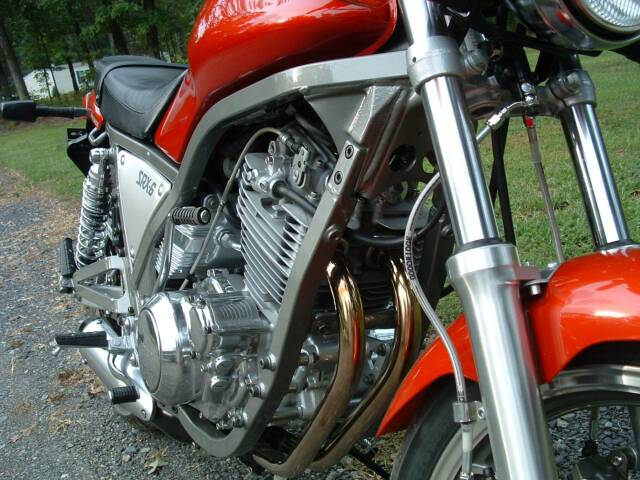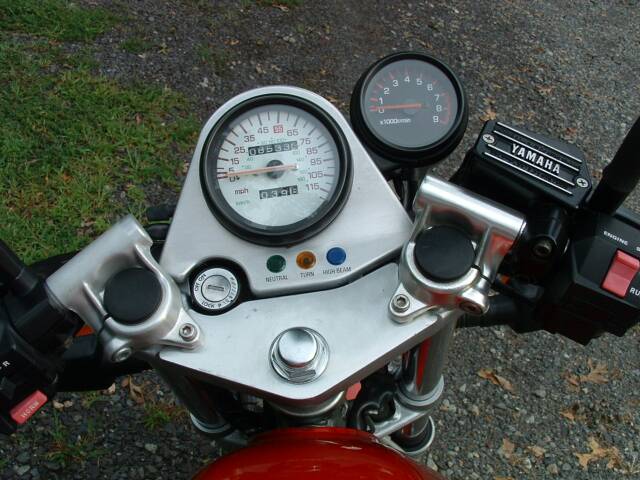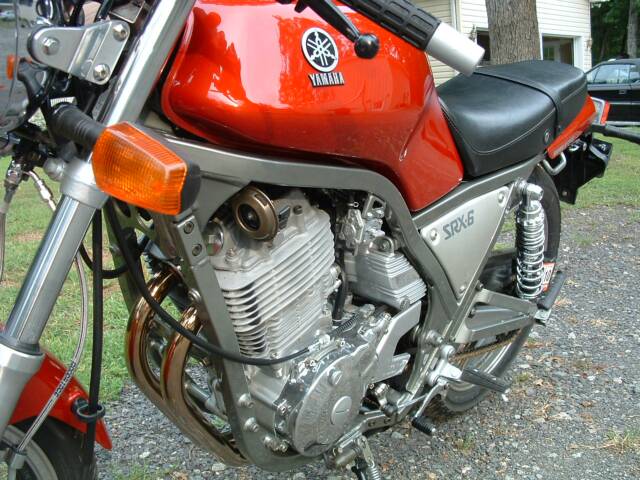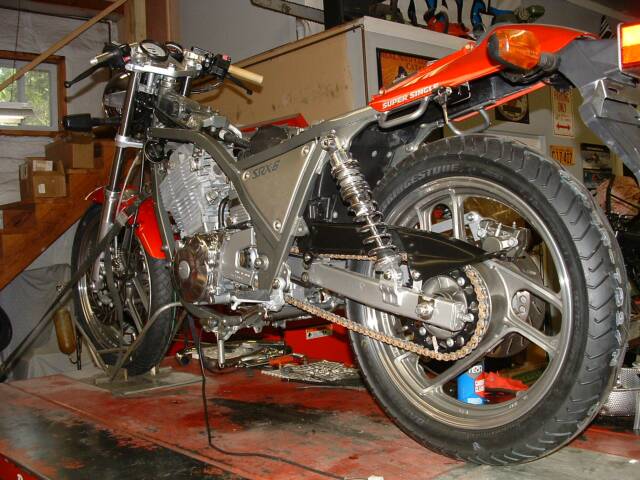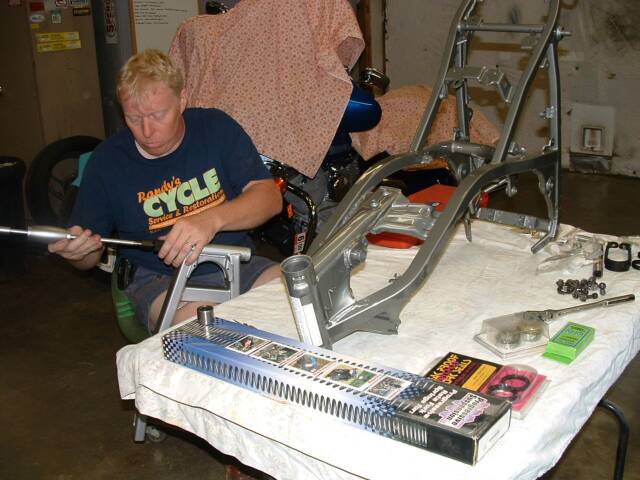 The frame in our paintbooth

Removing the old black paint from the engine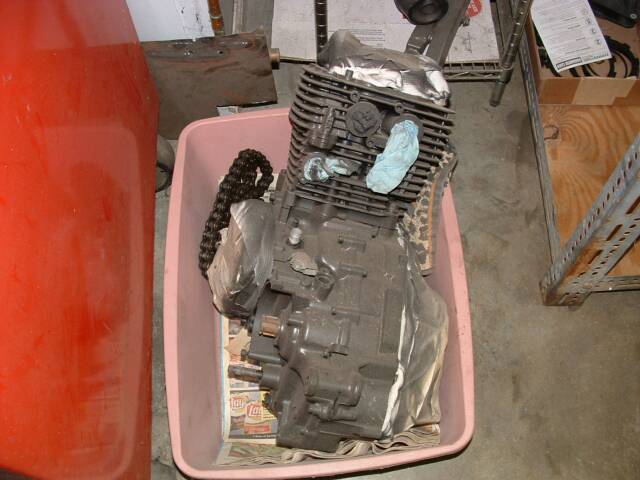 BEFORE: as the SRX-6 arrived.  The engine was painted black by a previous owner.

The engine in our paint booth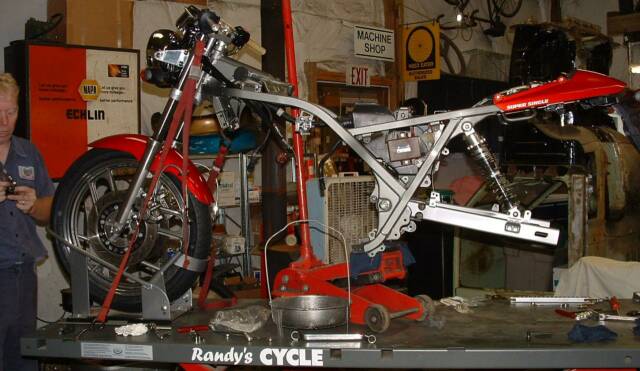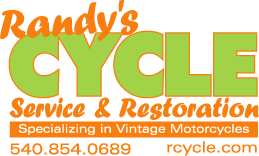 Revitalize the Spirit & Beauty of your Classic Bike



Located in beautiful Central Virginia since 2001

8175 Black Walnut Run Road, Rhoadesville, VA 22542 USA

Service by Appointment ~ Closed Sunday & Monday

The Mid-Atlantic Region Premier Restorer of Vintage Motorcycles

Celebrating 12 years Servicing Fine Vintage Motorcycles

Website created and managed by Ursulina Creel.  Comments? Send to
info@rcycle.com
This page was last updated on: January 8, 2013
Website & video content is the property of Randy's Cycle Service & Restoration & may not be used for any reason without prior, written permission.