1974 Triumph TR5T Trophy Trail

Service

Owner: Geoffrey M. of Virginia

COMMENTS:  This unrestored Triumph was purchased by the owner's brother in the late 1970s, then was passed on to him.  The owner stored it for 28 years then recently decided to ride again.  It has been to another shop but still needed repair work & the typical "get it running well again" service.  Work included clean one Amal 920 concentric carburetor, re-weld side stand, replace spark plugs, clean air filter, adjust valves, change oil & clean screen, adjust drive chain, review timing (Tri-spark), lube cables, replace transmission & primary oils, replace speedometer cable & drive & tachometer drive, replace front & rear trials tires including adding heavy duty inner tubes, replace oil pressure switch, and perform a Virginia Safety Inspection.  This service took 6.5 hours of labor + parts.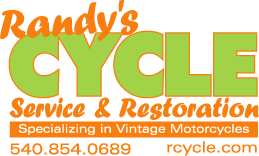 Revitalize the Spirit & Beauty of your Classic Bike

Website created and managed by Ursulina Creel.  Comments? Send to
info@rcycle.com
This page was last updated on: March 17, 2012
Website & video content is the property of Randy's Cycle Service & Restoration & may not be used for any reason without prior, written permission.



Located in beautiful Central Virginia since 2001

8175 Black Walnut Run Road, Rhoadesville, VA 22542 USA

Service by Appointment ~ Closed Sunday & Monday

The Mid-Atlantic Region Premier Restorer of Vintage Motorcycles

Celebrating 11 years Servicing Fine Vintage Motorcycles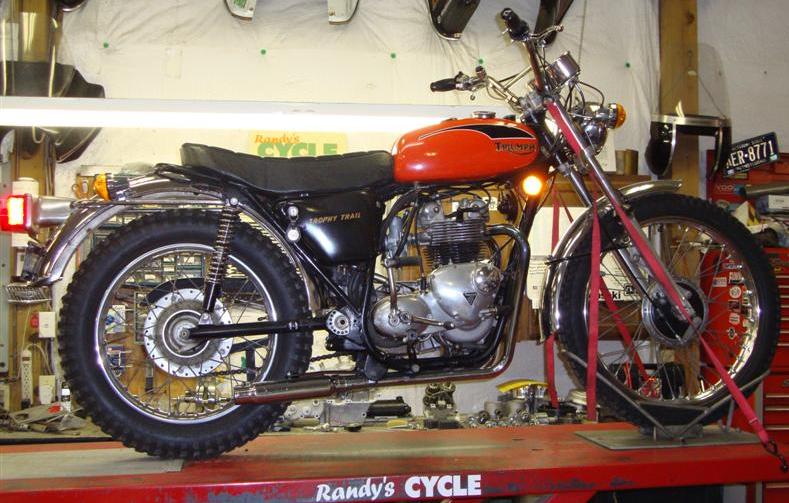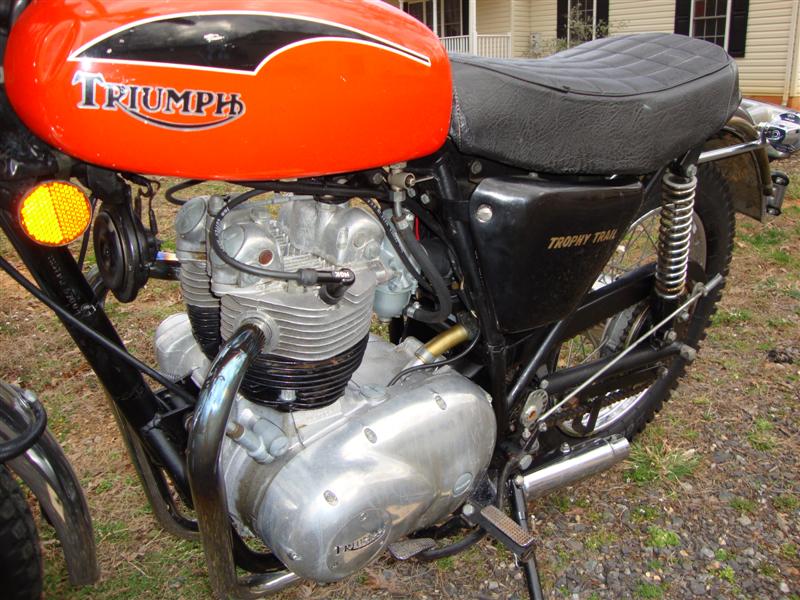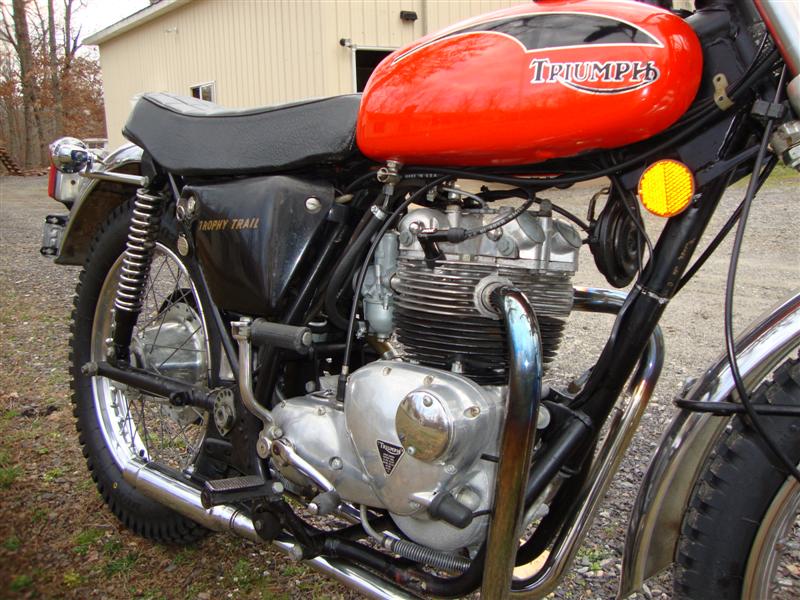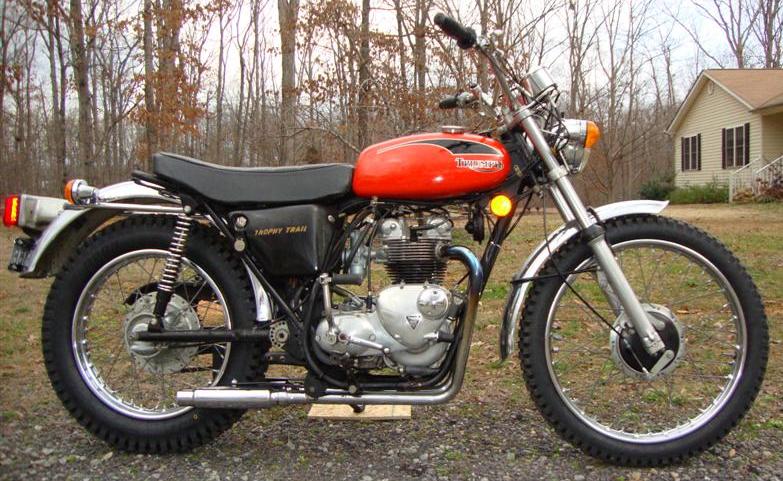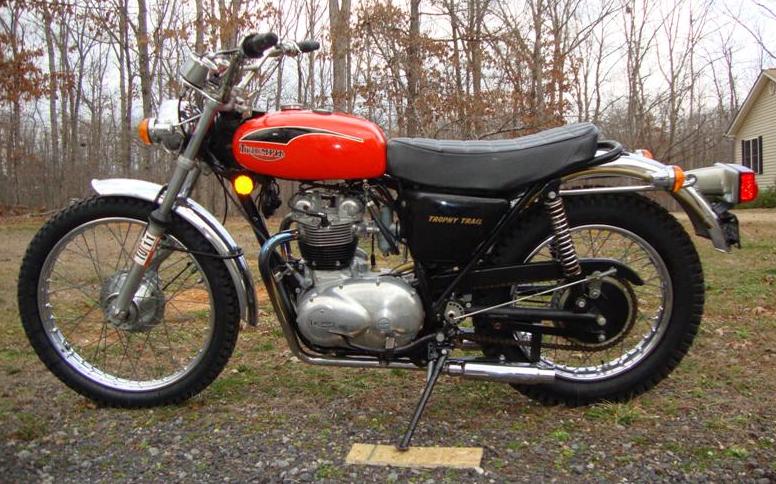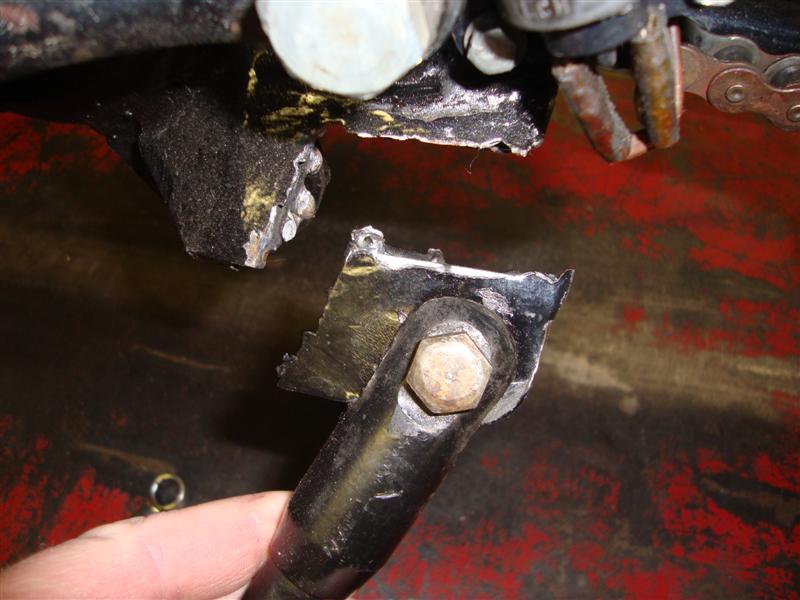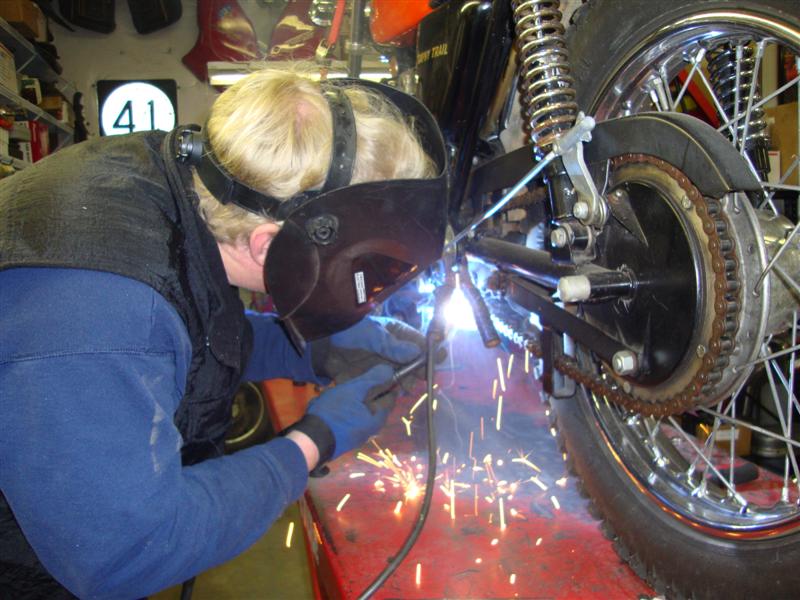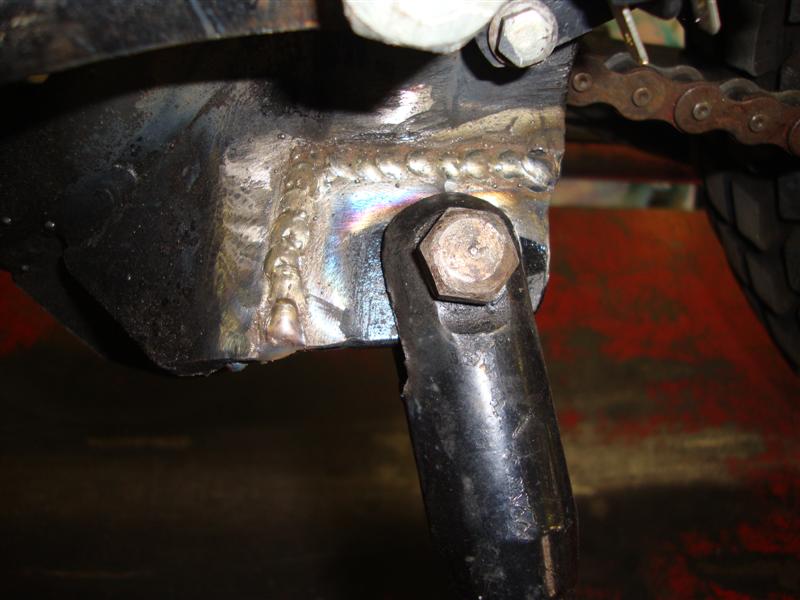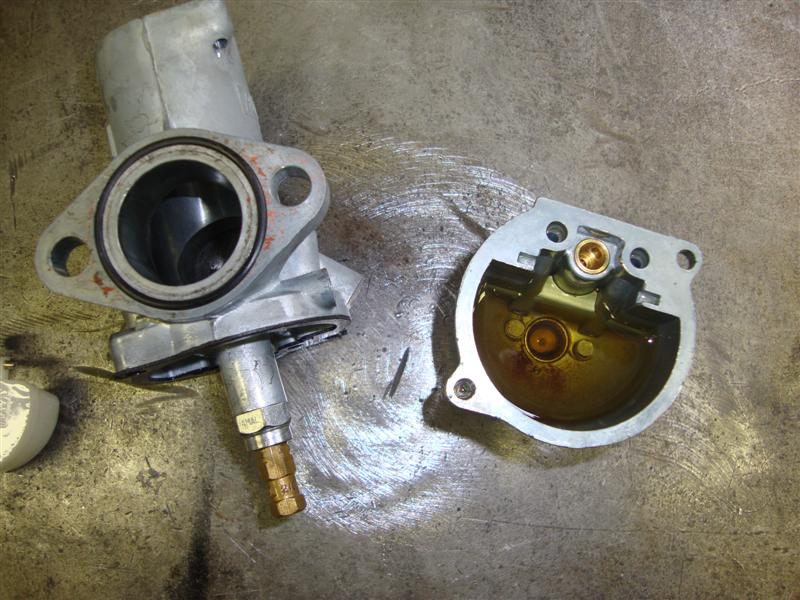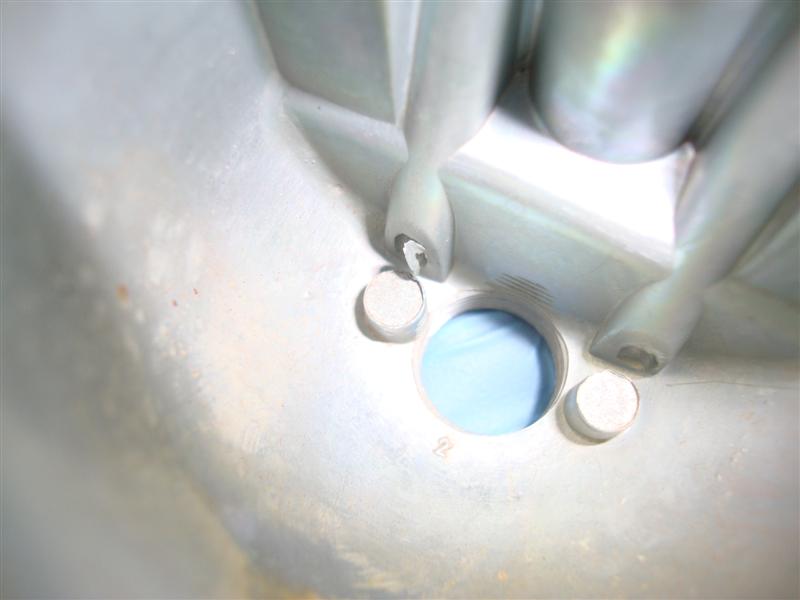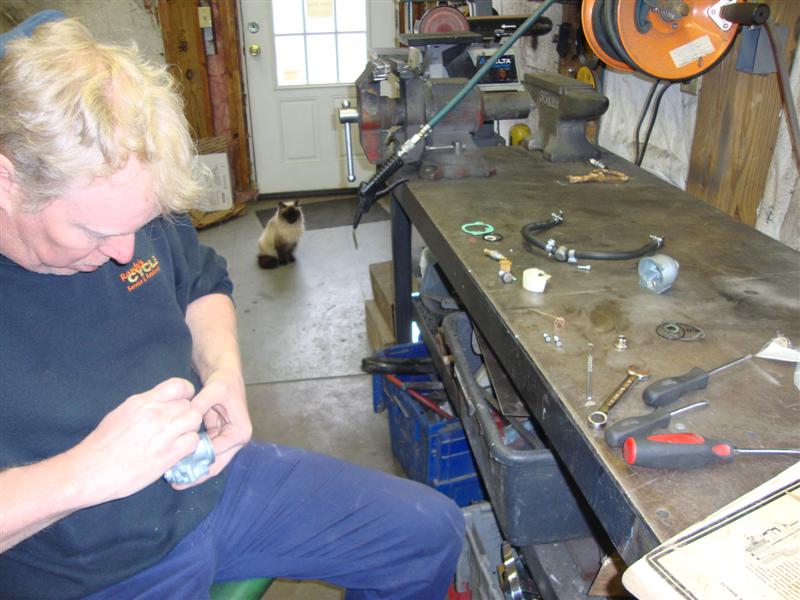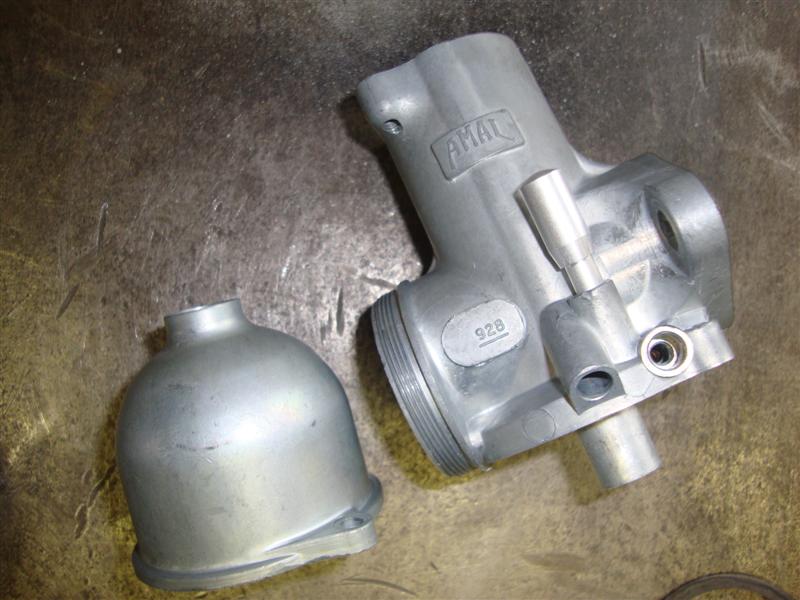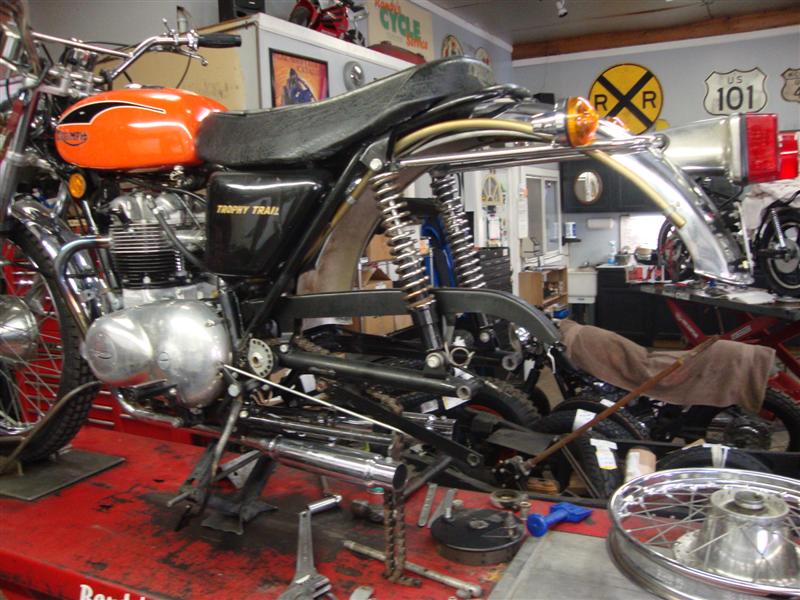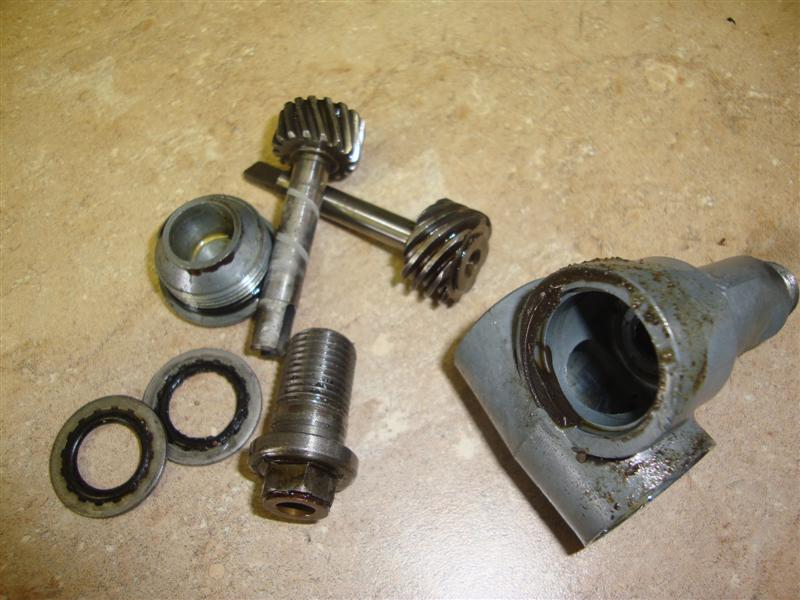 Side stand was broken off but was welded back on & painted