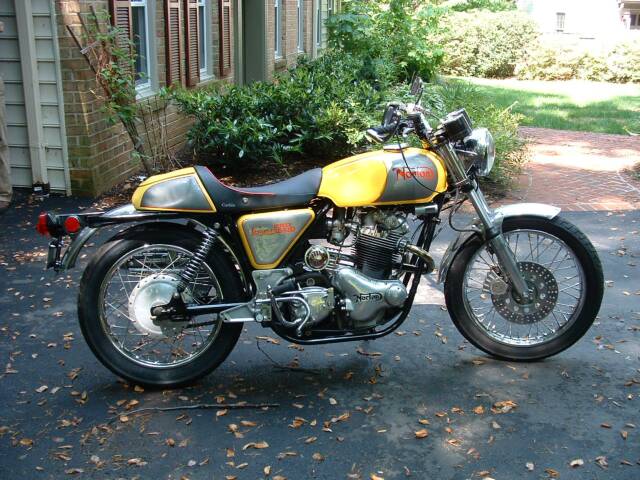 1974 Norton Commando 850

Service & Custom Paint

Owner: Jason D., Herndon, Virginia

COMMENTS:  This Norton received service & a custom paint job to the rear cowling on the Corbin seat.  Unfortunately, I have no pictures of the painting or service, but I can tell you we replaced, cleaned & painted the cylinder head, installed a set of rear controls, installed front & rear bracketless fenders, replaced a missing heat shield on the muffler, and replaced a failing kickstand spring.  This bike won 3rd place in the Norton class at the 2008 Virginia British Motorcycle Club Rallye in Leesburg, Virginia. 

Click here to see pictures of the Rallye.

Click here to see pictures of our several painting projects and pricing.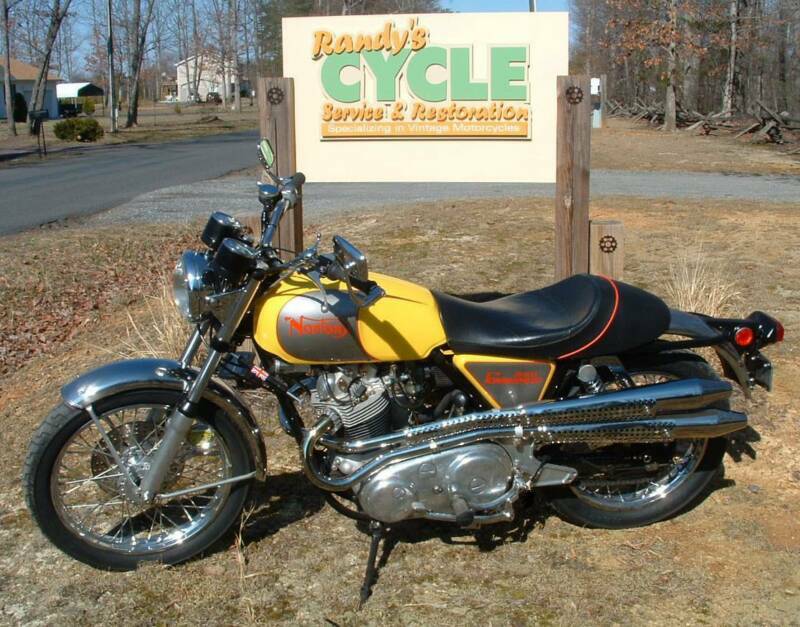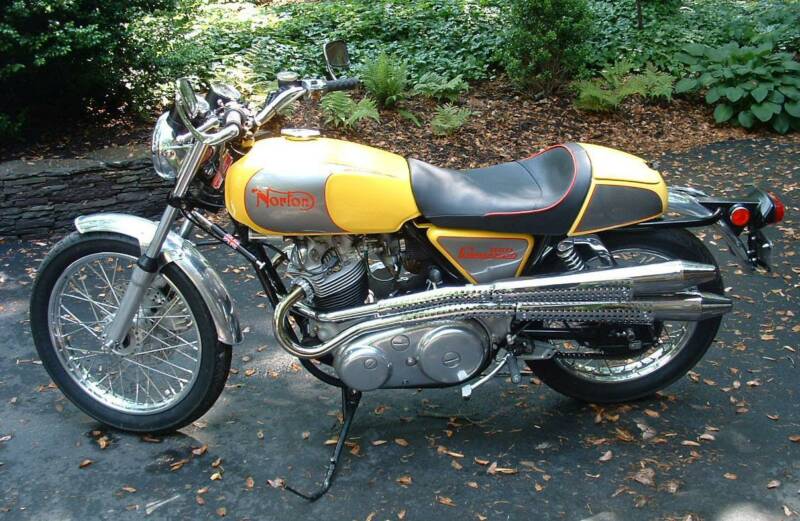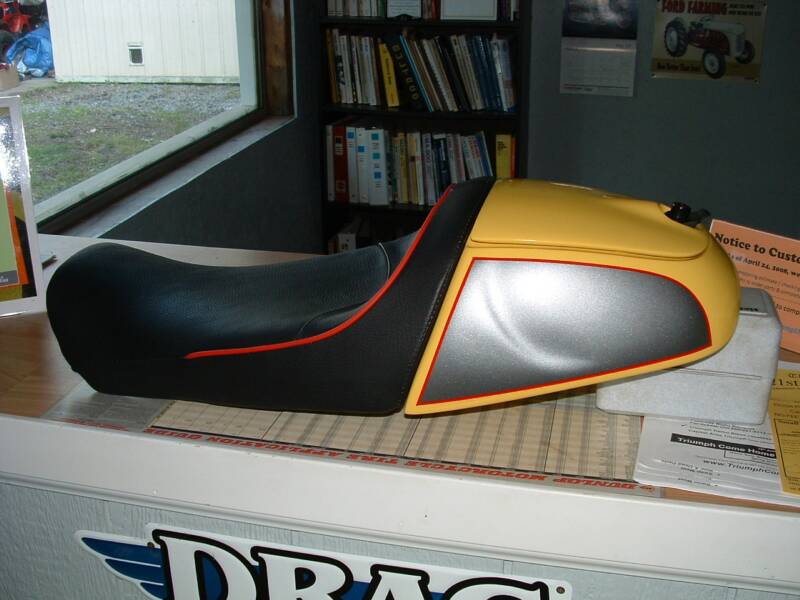 BEFORE: Corbin seat - nice, but plain

AFTER: custom paint on a new Corbin seat with

Smuggler rear section

Please be patient as several pictures load.

Vehicle not for sale.

Located in beautiful Central Virginia since 2001

8175 Black Walnut Run Road, Rhoadesville, VA 22542 USA

Service by Appointment

~ Closed Sunday & Monday ~

Please call or email to schedule an appointment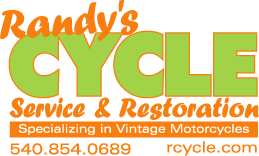 Revitalize the Spirit & Beauty of your Classic Bike



Website created and managed by Ursulina Creel.  Comments? Send to
info@rcycle.com
This page was last updated on: December 5, 2009