1977 BMW R100/7

Service

Owner: Jim J. of Virginia

COMMENTS:  This beautifully maintained BMW belongs to our customer who also owns a beautifully maintained Triumph.  The BMW was brought in to have the oil cooler relocated to the top frame rail which would require longer cooler lines.  The lines were replaced with braided stainless steel.  The oil cooler was painted & 2 mounting brackets were created for oil cooler & cover.  This service took 3 hours.

Website created and managed by Ursulina Creel.  Comments? Send to
info@rcycle.com
This page was last updated on: November 7, 2012
Website & video content is the property of Randy's Cycle Service & Restoration & may not be used for any reason without prior, written permission.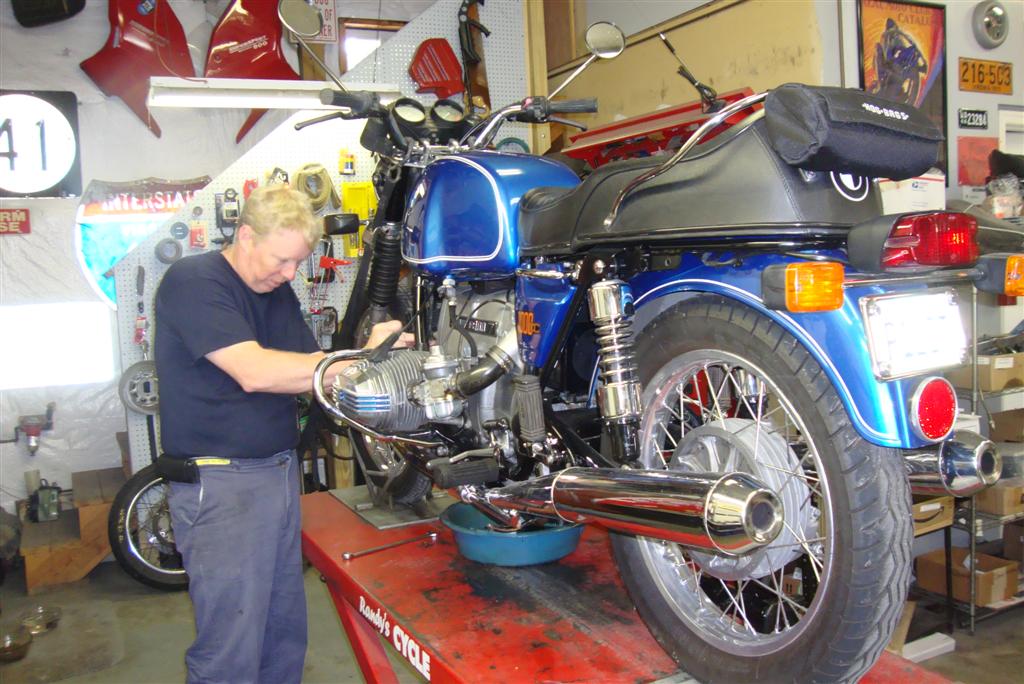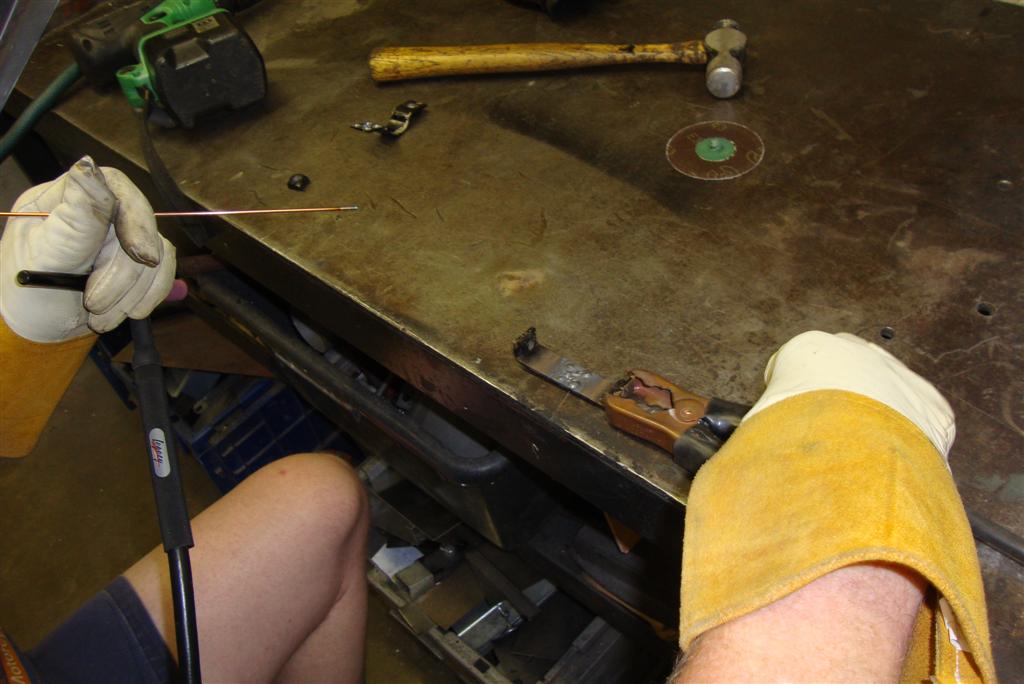 Creating 1 of the 2 new mounting brackets for the oil cooler & cover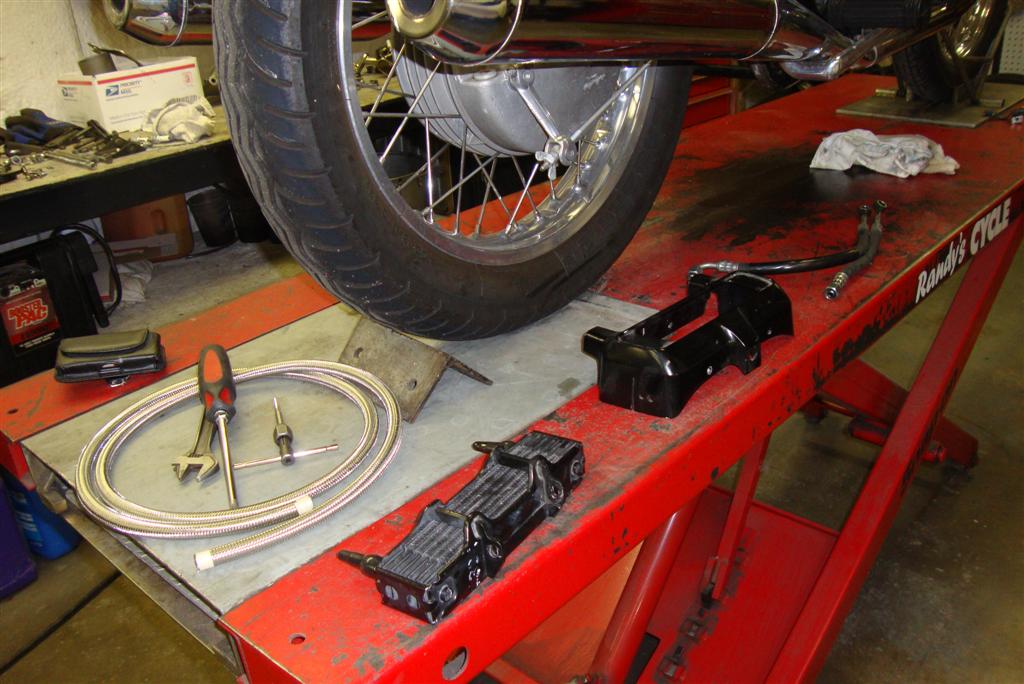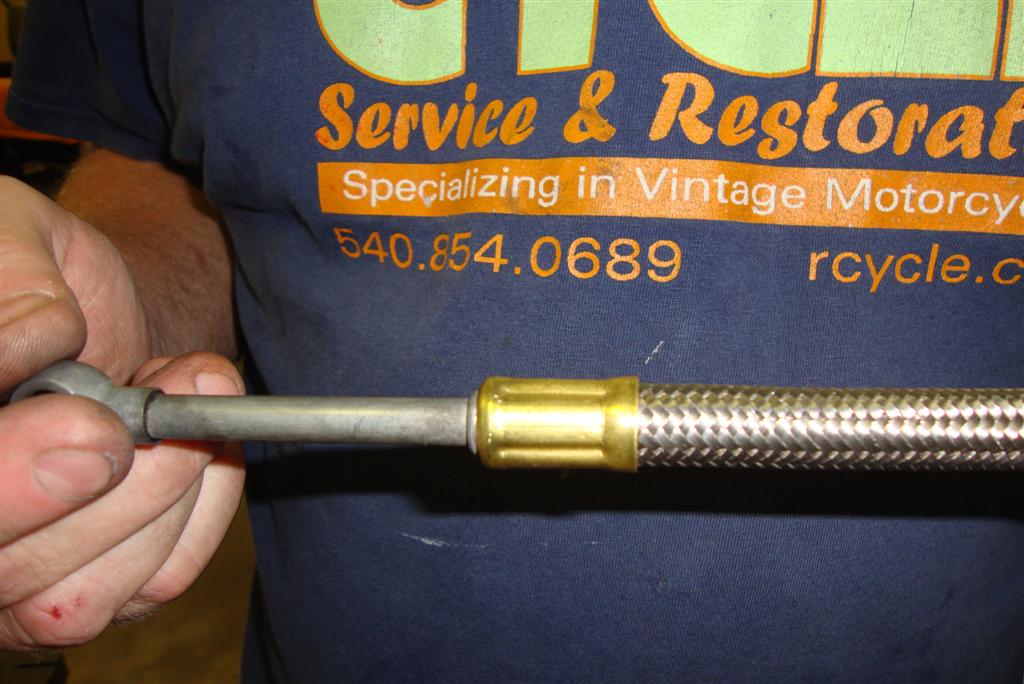 A freshly crimped brass ferrule on one of the new oil lines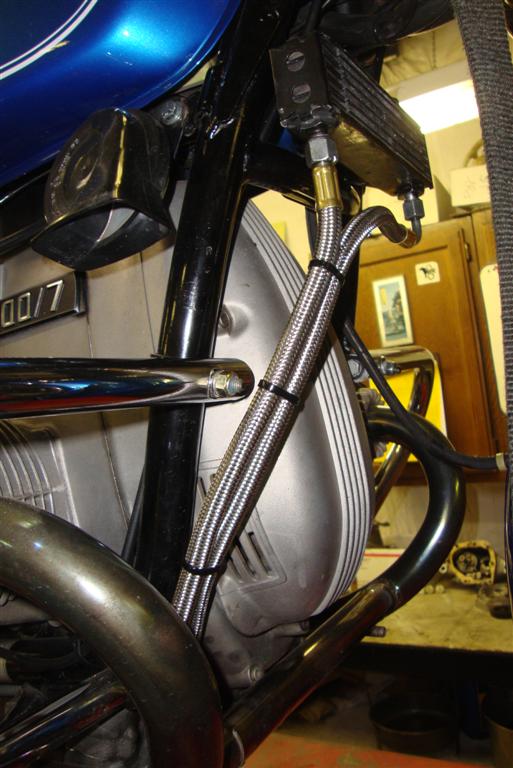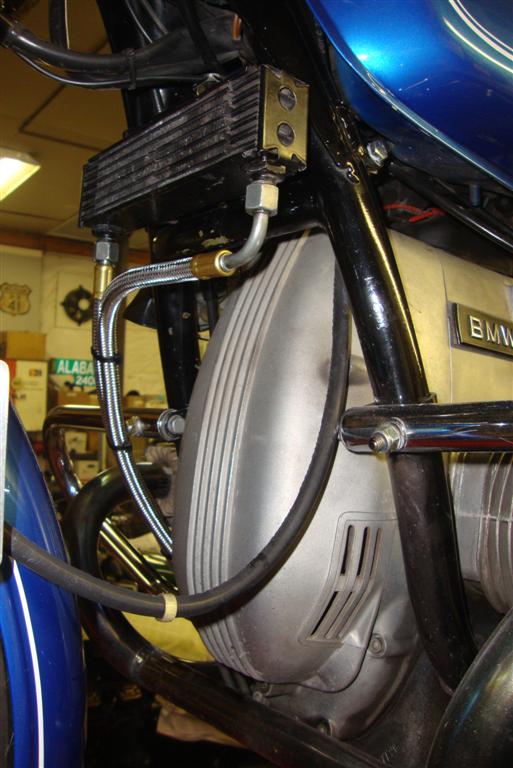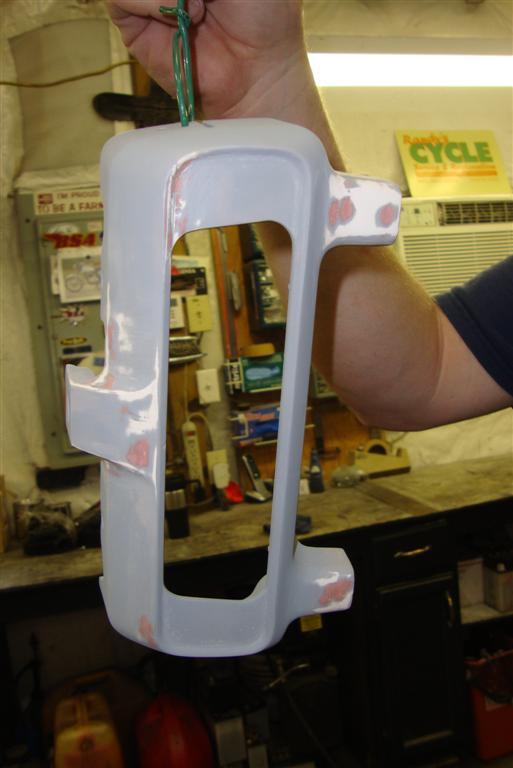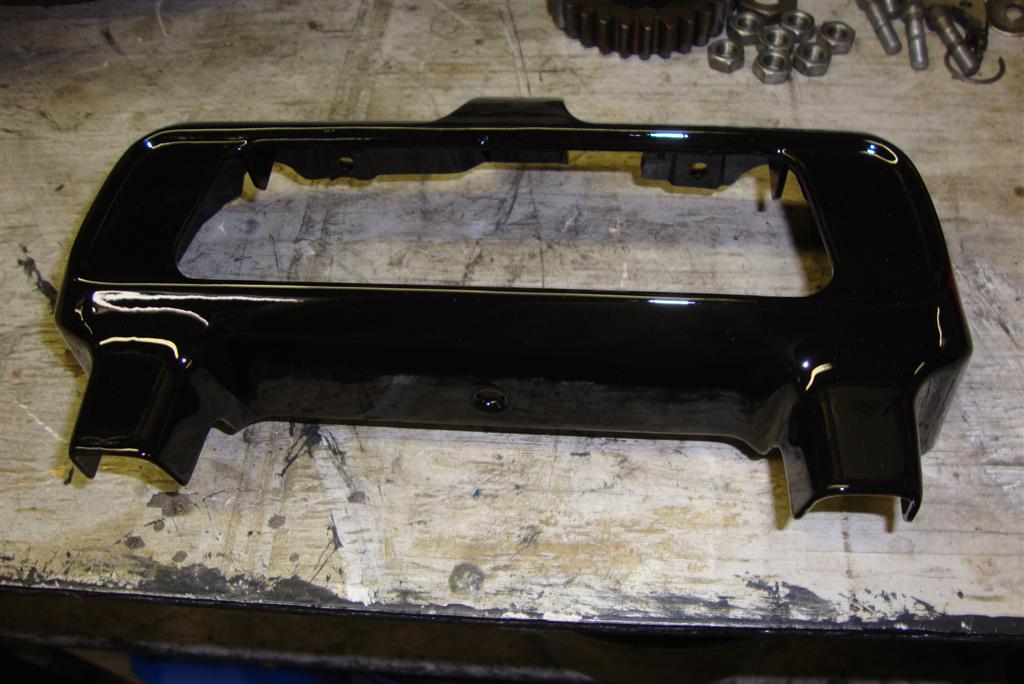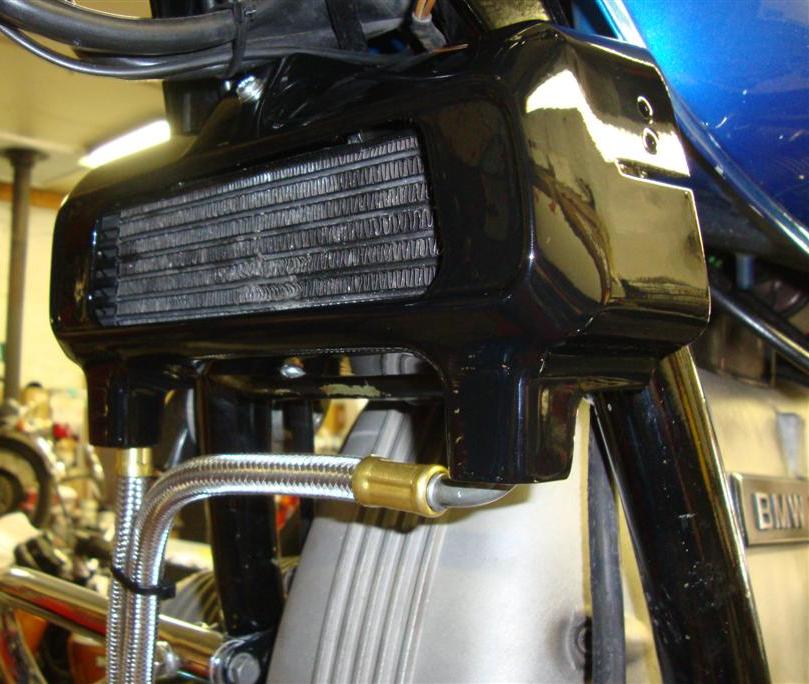 Installed braided stainless steel oil lines

Oil cooler cover primed and ready for paint & clear coat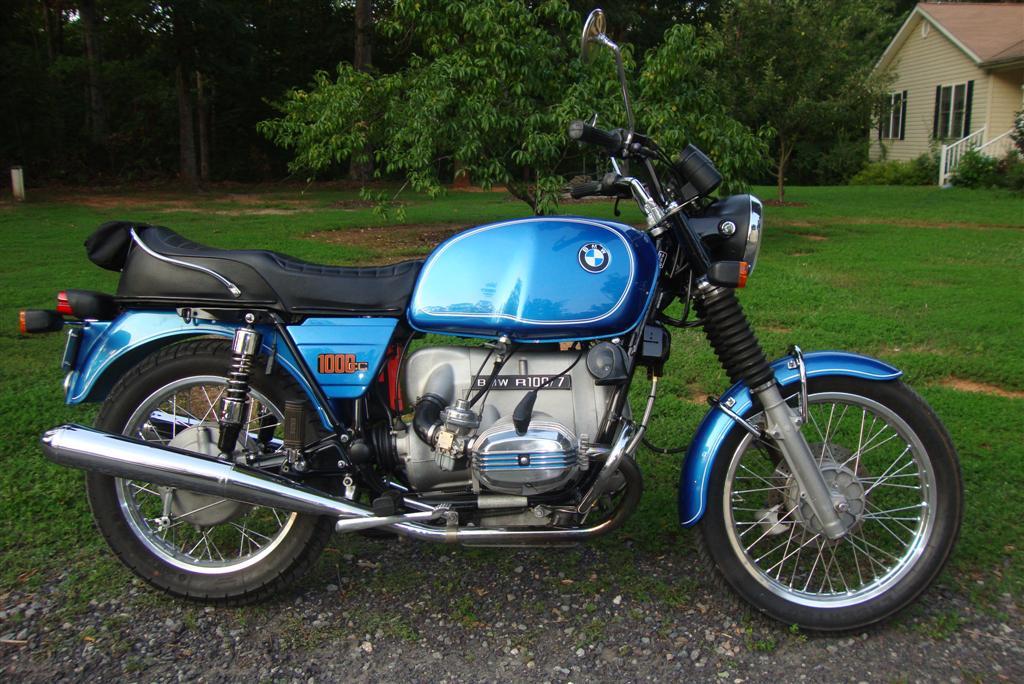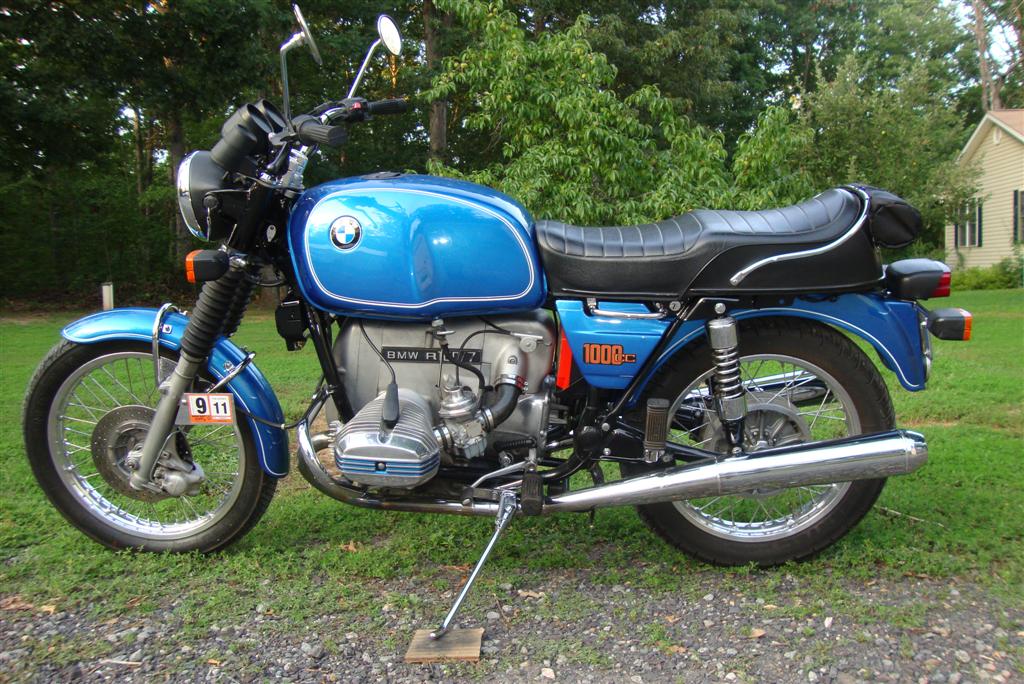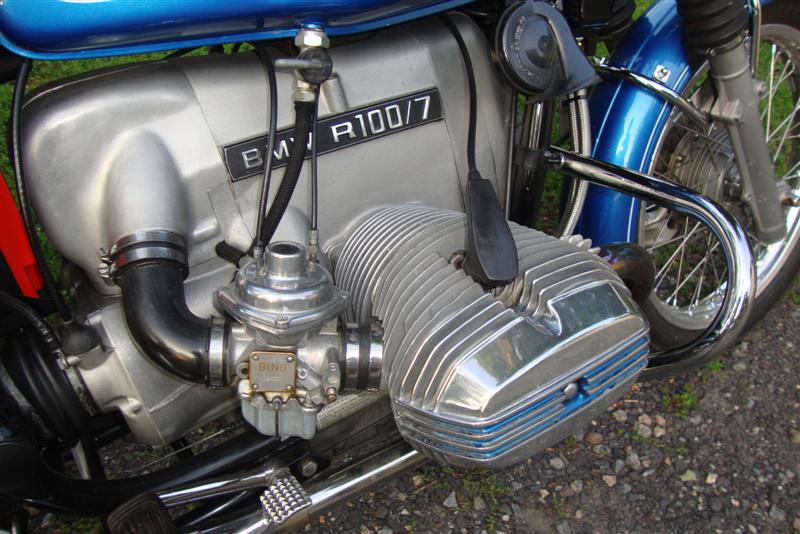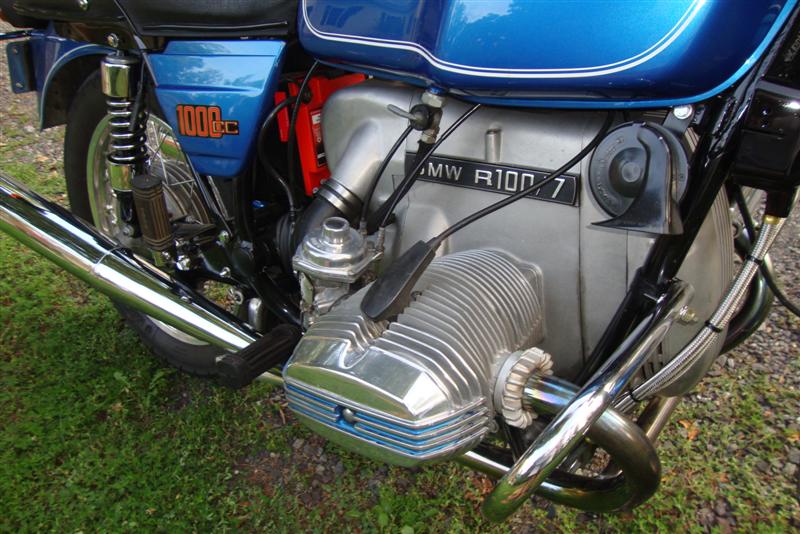 Located in beautiful Central Virginia since 2001

8175 Black Walnut Run Road, Rhoadesville, VA 22542 USA

Service by Appointment ~ Closed Sunday & Monday

The Mid-Atlantic Region Premier Restorer of Vintage Motorcycles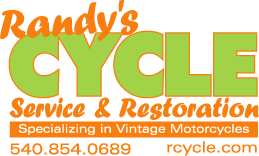 Revitalize the Spirit & Beauty of your Classic Bike

Celebrating 11 years Servicing Fine Vintage Motorcycles