1974 Volkswagen Super Beetle Convertible

Body Work & Paint

Owner: Norm G. & Heather G., Virginia

COMMENTS: Normally we don't work on cars, but this Bug belonged to one of our motorcycle customers. 



Pictures of the entire before - during - and after can be found in the
6-minute video
below.  


It's a complete "story" of the repairs which included major rust damage & body work and a paint job.  After


pictures are below.  This vehicle took 2 years to complete over 150 hours of labor.
Fun fact: this car used 3/4 gallon of paint - Dodge Viper Red - to provide 3 base coats.  Then 2 coats of clear.

                           A few "Before" pictures.  To see many more, check out the
video
below.
6 minute photo/video of the body work & paint job from beginning to finish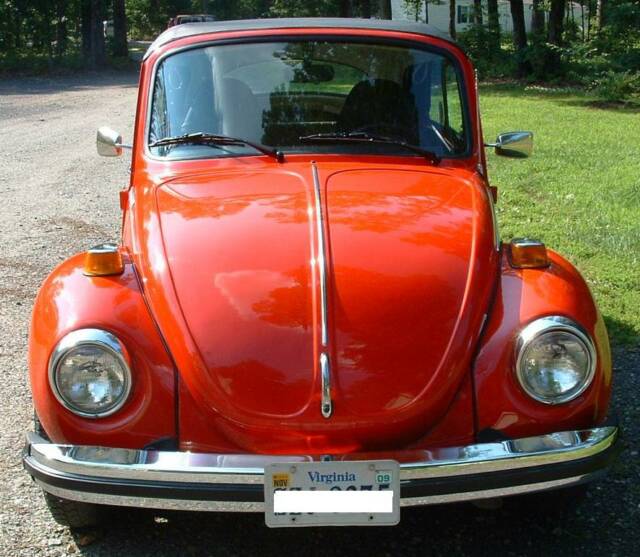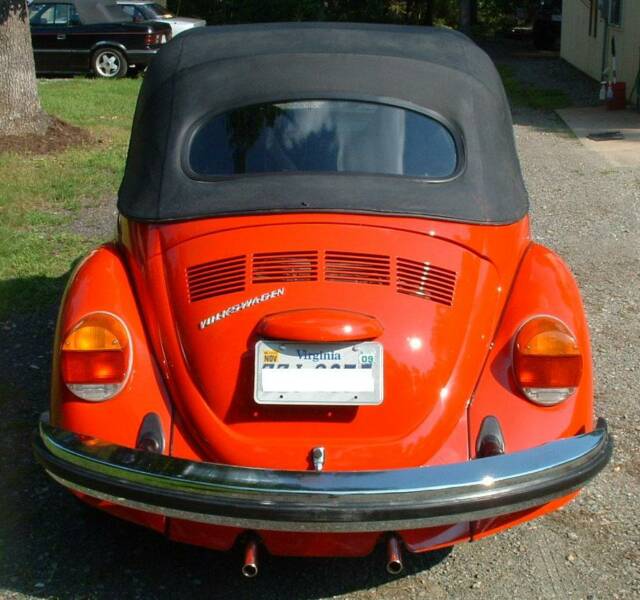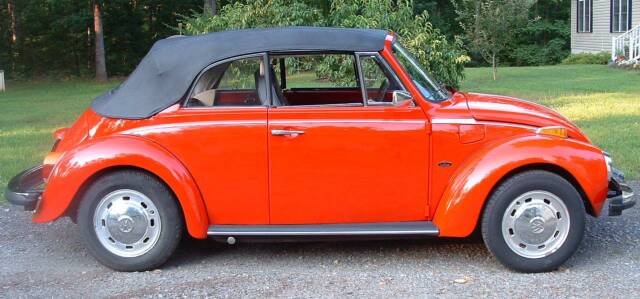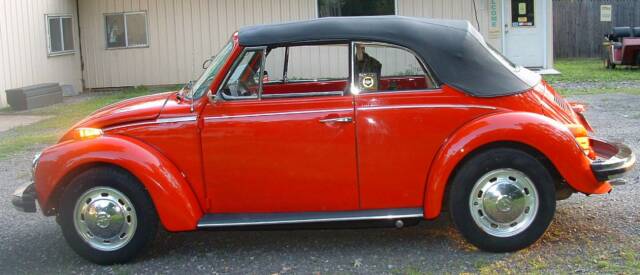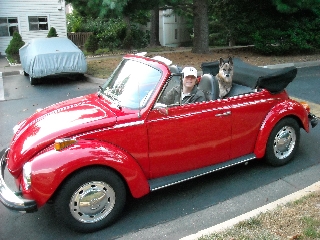 The owner and her pup going for a ride.

Taken August 2009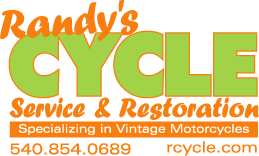 Revitalize the Spirit & Beauty of your Classic Bike



Located in beautiful Central Virginia since 2001

8175 Black Walnut Run Road, Rhoadesville, VA 22542 USA

Service by Appointment ~ Closed Sunday & Monday

The Mid-Atlantic Region Premier Restorer of Vintage Motorcycles

Celebrating 10 years Servicing Fine Vintage Motorcycles

Website created and managed by Ursulina Creel.  Comments? Send to
info@rcycle.com
This page was last updated on: November 21, 2011
Website & video content is the property of Randy's Cycle Service & Restoration & may not be used for any reason without prior, written permission.